Global Exhibitions Day, 3 June 2020
"Global Exhibitions Day" is coming up: on 3 June a majority of the world's national institutions and industries celebrate the exhibitions industry, highlighting its contributions to employment, trade, local territories and innovation.
This year, the global celebration will be taking place in the context of a worldwide health crisis.
But it is precisely trade fairs that lay the foundations for relaunching national economies, just as they have always been a motor for growth: presentations of products and solutions, meetings and discussions between professionals and effective marketing have brought together cultures, satisfied concrete needs and generated value that goes far beyond mere profitability.
"Exhibitions are the key to rebuilding economies" is the theme chosen by UFI (Global Association for the Exhibition Industry), the international sponsor of the event.
AEFI, as the representative of the Italian Exhibitions System, is nonetheless active in promoting the prospect of a courageous commitment to rebuilding.
Our first initiative is a video, published on 1 May as a homage to Italian labour and industry, showcasing our country's renowned talent and ability to create excellence.
"VOCE DAL CIELO": to the notes of Bellini's "Casta Diva", an allegorical megaphone stands over the world's great cities, narrating the pride of a country which has done and continues to do great things and the desire of exhibition centres to re-open and promote the Made in Italy brand once more.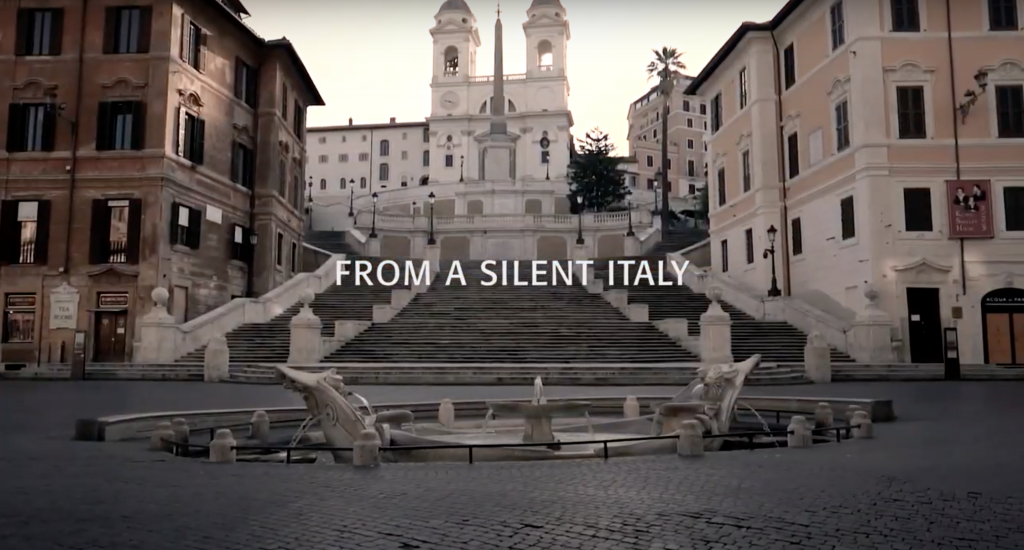 The second video, published on 3 June, recounts the values already expressed by the first, and highlights how Italy has always been a leading player in trade, opening the road to China and America, with basic inventions like Meucci's telephone or the internal combustion engine invented by Barsanti and Matteucci, along with many other products and styles which are famous around the world.
From the distant past we can hear the call " WE ARE, WE MAKE " of a country whose exhibitions are a fundamentally important factor in its economy, as witnessed by the numbers generated by the industry every year.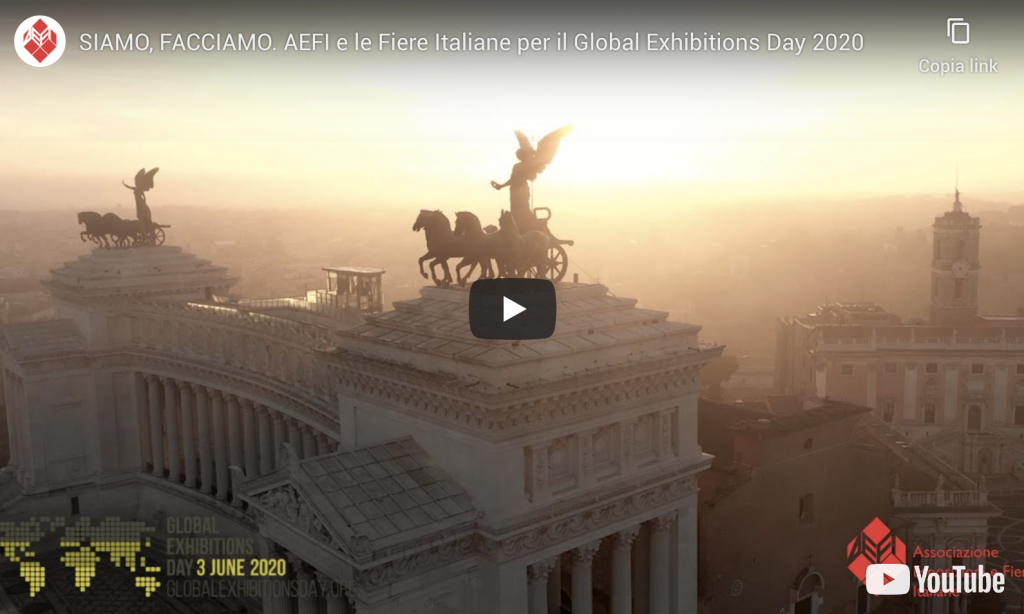 Both videos are created by Facci & Pollini in Italian and English, and art directed by Riccardo Facci.
For updates, follow us on our social channels:
LinkedIn @AEFI: https://www.linkedin.com/company/aefi—associazione-esposizioni-e-fiere-italiane/
Facebook @aefifiereitaliane: https://www.facebook.com/aefifiereitaliane/
Twitter @infoaefi: https://twitter.com/infoaefi
#GED2020 #AEFIGED2020
#AEFIGED2020 continues to be an opportunity for showcasing Italian excellence for the world.