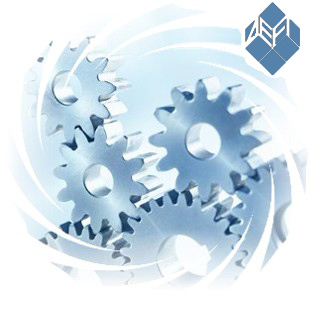 I) SECTOR PROMOTION
Promoting the relevance of the Italian trade fairs and exhibitions system by using all available communication media. In particular:
The Exhibitions System Report
House Horgan AEFI&Fiere
Research for agreements within the sector with the most important editing groups (Ansa, Sipra, Il Sole 24 Ore, etc) which can allow AEFI's and its single associates' messages transmission.
Press Office activity
II) INFORMATION ABOUT THE TRADE FAIRS AND EHIBITIONS SYSTEM
Gather and release information about the trade fairs system to all associates and to all sector operators. In particular:
Publication of the Italian trade fairs schedule which are recognized as international by the inter-regional exhibitions co-ordinator.
Statistics about the Italian venues recognized as international by the Ministero delle attività Produttive (Ministry for Trade and Commerce)
Information about the exhibitions system progress at world level and about the development prospects for each sector and for each country.
Specifically commissioned analysis about the trade fairs efficiency and about exhibitions development potentials as a marketing tool.
III) SECTORIAL POLICY
Sustain sector's position by the authorities so that a specific sector plan is established. This plan shall include:
Fiscal incentives for the reinvested profits
Support the system internationalization
Infrastructures
IV) INTERNATIONALIZATION
Promoting the internationalization of Italian trade fairs by:
Monitoring the situation across the different markets linked to the Foreign Office, to the Ministry for Trade and Commerce
and to the Italian Institute for Foreign Commerce.
Reaching a sector agreement with the Ministry for Trade and Commerce, the National Institute for Foreign Trade and with
all institutional entities working in the trade fairs field to co-ordinate all actions and give more stimulus to operate on the world market.
Reaching specific agreements with bodies already operating on the international market like Assocamerestero
Increasing links with international organizations and organizations from each different country in order to acquire information
about the markets and about concrete contact opportunities for all members.
V) TRAINING
Targeting all subjects regarding the trade fairs and exhibitions system and necessary action to allow associates and sector operators a fast update.
In particular:
Commissions meetings for updates on technical, juridical and promotional subjects.
Targeting university intervention training, management schools and specific training centres that can be useful to sector's operators
Organizing specific meetings about topical subjects
VI) CERTIFICATION
Start a plan which, similarly to those countries having a strong trade fairs and exhibitions system, shall credit, through an adequate Body,
both in Italy and abroad, the reality of Italian quality.
VII) ACTIONS IN SOCIAL AFFAIRS
All along the trade fairs, attract the general attention on relevant social issues (ex. Disabilities) finding with the help of local authorities
the way to deliver the messages.