AEFI – Association of Italian Exhibitions and Fairs celebrates 40 years of operation for the sector
AEFI's forty years of activity are a milestone that bears witness to the strength and solidity of an Association that has succeeded in growing over the years, supporting the sector it has always been honoured to represent through change and in difficult times, while serving as a lever for its development.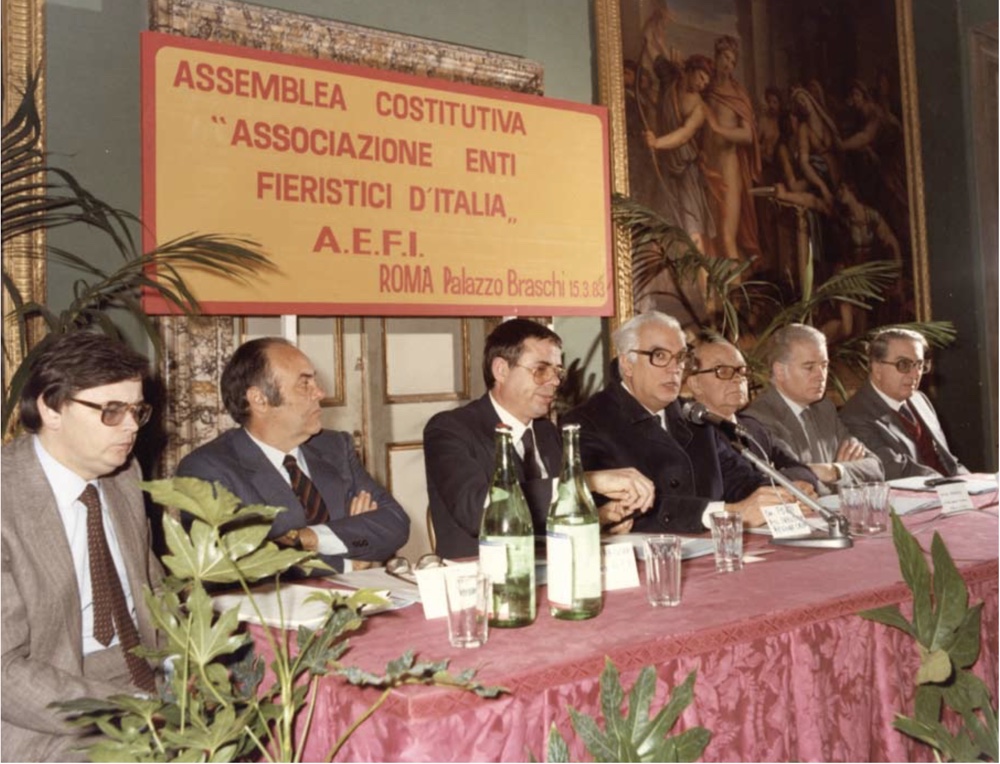 The ability to "look to the future", identifying increasingly ambitious goals, has marked all forty years of AEFI's activity, which we retrace, a decade at a time, looking back at events, battles and successes, pages in the history of our country's economy.
While forty years may represent an important milestone, AEFI sees them as a crucial phase from which to start again with renewed passion and constant commitment, bringing momentum to the exhibition sector and to our country, aiming for growth not only in economic terms but also on a human, social and cultural level.
They also represent an opportunity to thank those who have made it all possible: all the chairmen who have held office over the years, Rodolfo Lopes Pegna, Gino Colombo, Dante Stefani, Piergiacomo Ferrari, Raffaele Cercola, Ettore Riello, Giovanni Laezza, Maurizio Danese, and the two Secretaries General Rodolfo Lopes Pegna and Loredana Sarti.
Chairmen
Rodolfo Lopes Pegna
1983-1989

Gino Colombo
1990-1996

Dante Stefani
1996-2001

Piergiacomo Ferrari
2001-2006

Raffaele Cercola
2006-2010

Ettore Riello
2010-2018

Giovanni Laezza
2018-2020

Maurizio Danese
dal 2020
Secretaries General
Rodolfo Lopes Pegna
1989-2013

Loredana Sarti
dal 2013