International Exhibition Logistics Association (IELA)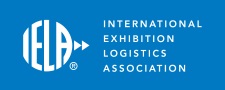 IELA represents the worldwide voice in customs transportation and freight handling issues for the exhibition industry.
The objectives of IELA are:
To establish standards of performance for contractors involved in the physical movement of material to and from an exhibition site, as well as for contractors providing customs clearance, lifting, handling, trucking and storage services on-site.
To establish a general database which eventually will provide the membership with a schedule of international exhibitions categorized by both country and industry, the temporary and permanent import regulations, temporary and permanent customs regulations by country, as well as floor plans of the major exhibition venues around the world.
To provide formal liaison between those involved in the transportation of exhibits and associated industries such as show organisers, venues, exhibit designers, stand builders and other stakeholders.
To provide to its members a platform of a world-wide network of reliable contractors, able to provide the services required by their clients.
To establish an environment which fosters general discussion and the exchange of experiences.
To provide information on the industry for those who may have just entered it or may be considering entering it.
How do you benefit from IELA?
Find us at every leading exhibition site – worldwide.
Rely on a network of partners focused on highest level of quality services within the whole service chain: customs clearance, vehicle loading and unloading, forklifts, cranes, manpower, packing, translations, storage, on-site office facilities, etc
Work with experienced professional agents operating strictly with IELA's Standards of Performance