AEFI is taking concrete steps to promote the Italian Trade Fair Sector abroad: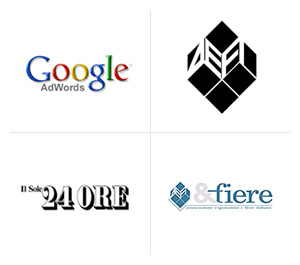 March 2009 sees the launch of an online publicity campaign on Google, expressly designed for foreign clients and aimed at individual trade fair sectors. The goal is to improve the visibility and availability of information regarding Italian trade fairs.


For several months, an editorial column has been running under the auspices of Il Sole 24 Ore. Designed for readers abroad, the column is available online and distributed through ICE offices throughout the world, so as to communicate useful information to workers in the sector.

The promotional work set in motion by AEFI in the Italian trade fair sector aims to achieve greater international visibility for over 1000 fair-related events organised annually in our country. The promotional campaign on Google was conceived to increase the visibility and availability of information regarding Italian fairs for clients abroad, and therefore provide more opportunities for contact between Italian workers in the sector and clients/ workers in other countries.

The seasonal newsletter published by Il Sole 24 Ore is another means of supporting the diffusion of the culture and happenings of Italian trade fairs amongst the public in other countries. The result is the growth of a positive circle of international exchange between fair sectors throughout the world.