AEFI publishes constantly updated information on Italian trade fairs: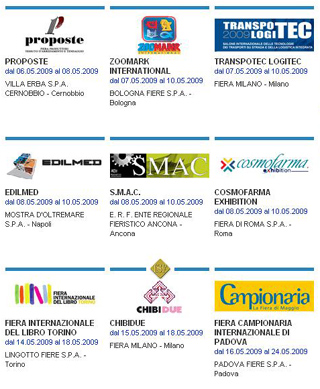 The editorial team of the AEFI portal periodically updates the details, dates and images of fairs in the calendar.

The editorial team also receives and publishes daily press releases from trade fair organisers and centres.


The editorial staff of the AEFI portal verifies information daily regarding all trade fairs in the calendar: over 1000 fairs are constantly monitored, and subdivided into international, national, regional and local events. Furthermore, a special section of the calendar is dedicated to Italian trade fairs abroad. 

In order to promote the events listed in the calendar of each of the member trade fair centres, the portal's editorial team also publishes daily press releases by event and trade fair centre, as received by the AEFI. All press releases are accessible under the news section.
AEFI members can send press releases to the following email address: info@aefi.it