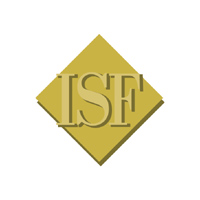 ISF, Istituto di Certificazione Dati Statistici Fieristici (the Institute for the Certification of Trade Fair Statistical Data) was created by the associations representing Italy's trade fair industry, AEFI – Associazione Esposizioni e Fiere Italiane (Italian Exhibition and Trade Fair Association), CFI– Comitato Fiere Industria (Committee of the Trade Fair Industry), CFT/Assomostre – Associazioni Mostre specializzate (Associations of Specialised Exhibitions) and Unioncamere – Unione Italiana delle Camere di Commercio, Industria, Artigianato e Agricoltura (Italian Union of the Chambers of Commerce, Industry, Crafts and Agriculture) to respond to the demands for accurate data on national and international trade fair events.

The ISF was established in 2005 according to the indications of the Programme Directive regarding the definition of data collection and certification systems for trade fair events. Approved by the Conferenza dei Presidenti delle Regioni e delle Province Autonome Italiane (Conference of Presidents from the Regions and Autonomous Provinces) on 16 December 2004, these indications also meet international requirements. In September of the same year, the Osservatorio per il Sistema Fieristico Italiano (Observatory for the Italian Trade Fair Industry ) authorised the ISF to both collect data and carry out certification.

ISF certifies trade fair information in order to:
obtain the recognition or confirmation of the events' qualifications on behalf of relevant bodies;
safeguard the right to correct information for all those who participate in trade fair events.

The ISF's organisational chart is currently as follows:

Board of Directors
President: Prof. Raffele Cercola
Vice-president: Franco Bianchi

Board Members:
Rodolfo Lopes Pegna Managing Director
Marco Ambrosini
Simonpaolo Buongiardino
Mauro Ferri
Alberto Mantovani

Committee of Guarantors:
Manfredo Golfieri President
Antonio Canu
Massimo Guagnini
Ferruccio Macola
Massimo Maria Molla
Technical Committee:
Enrico De Micheli President
Fabio Majocchi
Nerio Manfredini
Loredana Sarti

Board of Auditors:
Paolo Giolla President
Alfredo Mariotti Standing Auditor
Alessandro Savoia Standing Auditor