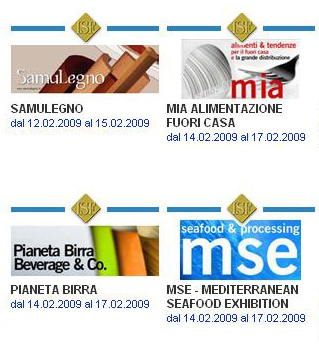 Every year, the ISF publishes a list of certified activities on the AEFI portal.

The ISF has established standardised modalities and procedures to measure and verify both qualitative and quantitative data regarding visitors, exhibitors and showroom space, according to the document for the "determination of ideal and objective systems for the collection and certification of data regarding the exhibitors and visitors in fair activities of national and international calibre", approved by the Conferenza dei Presidenti delle Regioni e delle Province Autonome (Conference of Presidents from the Regions and Autonomous Provinces).
The collected and verified data are examined by a Technical Guarantee Committee, which supervises and carries out controls on both data collection and verification procedures. The Committee then issues reports for certification purposes.
Besides publishing the list of certified exhibitions, AEFI also marks the recognition obtained on the calendar by placing the ISF logo on the relevant date.