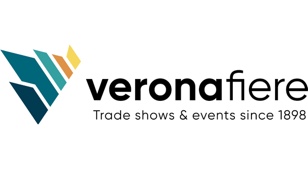 exhibitional
Indoor square meters
152000
Outdoor square meters
157000
Pavilions
13
congressional
Seats
2800
Plenary seats
1200
Rooms
12
facilities
Refreshment areas
14
Entrances
7
Parking spaces
10300
Description
Description
Fiera di Verona chose GMP, the renowned Hamburg-based group, leader in international fair design (projects completed include the Rimini, Hannover and Leipzig fairs) to give a fresher look to the Fair, and soon make it one of the most modern exhibition centres in Europe. The first section of this ambitious project was completed in April 2006, just in time for the Vinitaly show. Two new 20,000 m2 pavilions were inaugurated on this occasion, which add to the previous ten. The project as a whole envisages a larger roofed area, from the current 125,000 m2 to 185,000 m2, and falls in the frame of the development of the infrastructures, rationalizing spaces and renewing its image. Work has already been completed to improve traffic inside the grounds, by cutting journey and fitting time. The second stage entails a further expansion of the roofed area (16,000 m2), the building of an 18,000 m2 tunnel that will cut the area from east to west, the layout, if not the reconstruction of all pavilions and the design of new parking facilities for over 1,000 cars under the main entrance. The third stage will see the completion of the citadel (32,000 m2), with Fiera di Verona acquiring new areas to add to the existing site. The total investment of about 152 million euro restores the ambitions and the challenge undertaken by Fiera di Verona to stand up to competition and become the international leader in the fair and congress market.
Places to go
Places to go
Verona is a museum-city alternating Roman, Gothic and Renaissance art, a city of unquestionable beauty, whose watercourses and hills, colours and urban landscapes have inspired many an artist. Home to Shakespeare's Romeo and Juliet, its visitors cannot but stand rapt in awe at its sight.
Piazza delle Erbe The most beautiful square in Verona, hosting a multicoloured market and rows of buildings dating back to the Della Scala times. Taking via Cappello leads you eventually to Juliet's house.
Piazza dei Signori A harmonious blend of fine buildings (Town Hall, Capitanio, Prefecture, Council loggia).
Duomo Completed at the end of the 16th century, the cathedral features an elegant tuff Romanesque façade on two levels and a small loggia. Opposite the cathedral, stands the wonderful cloister.
San Zeno Maggiore Marvellous Italian Renaissance monument, hosting various masterpieces, including one by Mantegna.
Arena Third-largest amphitheatre in Italy and symbol of Verona. The Arena has come back to life as the seat of a prestigious international opera season.
Surroundings
Surroundings
Peschiera del Garda (15 km from Verona) Tucked in the south-eastern tip of the lake, its enchanting marina affords a spectacular view.
Bosco Chiesanuova (30 km north of Verona) Medieval village surrounded by mountains, one of the favourite holiday resorts of the Veronesi.
Accomodations
Accomodations
HOTELS
Grand Hotel****
CORSO PORTA NUOVA 105
TEL. 045595600
WWW.GRANDHOTEL.VR.IT
Splendid central position, just a few steps away from the Arena, the ideal place for a pleasant respite designed for a refined and demanding clientele. Recently renovated, though still with its Liberty-style façade, perfect combination of classical and modern furnishing. Exquisitely furnished peaceful rooms, equipped with every comfort. Beautiful private garden, open only for the few.
Ramada Fiera****
VIA ZANNONI 26, TEL. 0458204485
WWW.RAMADAINTERNATIONAL.COM
Modern establishment opposite the Fair. Fitted with every possible modern comfort, ample rooms with parquet. Sweet and salty breakfast buffet.
De' Capuleti***
VIA DEL PONTIERE 26, TEL. 0458000154
WWW.HOTELCAPULETI.IT, MEUBLÉ
Pleasant, essential settings, hotel located near Juliet's tomb; a few fragments of the old walls and the beam ceilings in several rooms recall in some way the atmosphere of those times. Yogurts, cakes and biscuits of the house served for breakfast buffet.
RESTAURANTS
Maffei
PIAZZA DELLE ERBE 3, TEL. 0458010015
WWW.RISTORANTEMAFFEI.IT
CLOSED SUNDAY (FROM OCTOBER TO MARCH)
Set in one of the most enchanting squares in Verona, elegant restaurantwine cellar, revisited Mediterranean cuisine.
Accademia
VIA SCALA 10, TEL. 0458006072
WWW.RISTORANTEACCADEMIA.COM
CLOSED SUNDAY
Classical ambiance run by the same managers for the past 30 years. The menu offers octopus carpaccio with pickled vegetables, bavette with king prawns, mushrooms and asparagus, maltagliati with prawn sauce, veal fillet with white Recioto and black truffle. Tourist menu available.
Al Pompiere
VICOLO REGINA D'UNGHERIA 5
TEL. 0458030537
CLOSED SUNDAY AND MONDAY AT NOON, JANUARY AND JUNE
High-class trattoria, warm, welcoming atmosphere right near piazza delle Erbe, ample bar of affettati and national cheese. Delicious traditional dishes made
simply.
Nightlife
Nightlife
Take a stroll in the old town centre along piazza delle Erbe and the Duomo, crossing a cute, secluded area abounding with trattorie and osterie offering typical, homemade cooking.
Bottiglieria Corsini
LARGO DIVISIONE PASUBIO 2
TEL. 045596657
At a walking distance from the Arena, recently renovated, vast choice of national and international spirits and wine. Select salumi, coffee corner and live music.
Cappa Café
PIAZZETTA BRA MOLINARI 1/A
TEL. 0458004516
On the Adige banks, ethnic-style establishment, great choice of wine. Live music on Sundays during appetizers.
Shopping
Shopping
Gastronomia Stella
VIA STELLA 11, TEL. 0458004998
Cheese include Asiago, Vezzena, Ubriaco and Monte Veronese. Regional delicatessen products well represented with the varieties of soppressa with or without garlic and the bondiole.
Diffusione Tessile
SAN PIETRO, VIA PADANA INF. OVEST 15
TEL. 0442602811
End-season and previous-year leftovers by Max Mara and Marina Rinaldi. 50% discount.