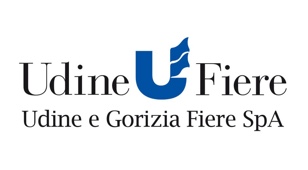 exhibitional
Indoor square meters
9000
Outdoor square meters
1000
Pavilions
3
congressional
Seats
0
Plenary seats
0
Rooms
0
facilities
Refreshment areas
0
Entrances
1
Parking spaces
300
Description
Description
Gorizia Fiera lies on the banks of the Isonzo, near the A4 (Venice-Trieste) motorway and the main arteries leading to eastern Europe. Its proximity to Slovenia is a golden business opportunity for Gorizia. Situated at the gates of Gorizia, 500 m from the railway station, the Fair Centre is easily reachable either from the mountain border or from Ronchi dei Legionari Airport of Friuli- Venezia Giulia, only 20 minutes away.
Built in 1974, the Fair Centre started out with two exhibition pavilions (A and B), with another two added later. Pavilion C, built in 1980, is the multifunctional structure hosting the main services (offices and refreshment spots), while Pavilion D is used for exhibition purposes. Following a series of changes in its bylaws, and with the new role taken on by Gorizia Fiere on the regional fair scene, from 2004 to 2006, the spaces were radically upgraded, giving the Fair a fresher national and international image. The modern, welcoming facilities lend themselves to serving the whole range of events, either specialized or for the public at large.
The Fair Centre spreads over a total roofed area of 25,000 m2, and has an extensive and well-equipped external exhibition area that lends itself to hosting all sorts of events. Capping the Fair's offering, the congress centre, an exclusive facility housing a comfortable conference hall (for over 250 seats) and other smaller rooms to also host select work group meetings. The star of the space is undoubtedly the free service, equipped to satisfy the palates of international guests. The accommodation capacity of Gorizia, dubbed as the "Austrian Nice", goes together with the hospitality vocation typical of the region, a historical passageway of populations and traded goods.
Places to go
Places to go
Nestled between the Friuli plain and Slovenian mountains, Gorizia is steeped in Italian language and culture, though wrapped in a mainly Austrian past. This explains its charm: small, peaceful, at times restrained, with the melancholy imprint of its Hapsburg past.
Santo Spirito Church Built between 1398 and 1414, fine example of late Gothic design in its blend of Veneto (façade with bell gable) and Northern (single aisle layout) styles.
Castle A combination of structures from different periods, heavily bombed during the First World War, then rebuilt. Together with the village, it represents the old core and symbol of Gorizia.
Palazzo Coronini Cronberg Once a splendid residence of the Coronini family, today visitors flock to admire the English- style park, the halls with original 19th century furnishing and the numerous paintings, drawings, prints, old fabric and period ceramics.
Surroundings
Surroundings
Cormòns (13 km from Gorizia), main centre of a route winding along the "wine and cherry road", in the northern province of Gorizia. With its red roofs, Gorizia springs up from the green hill bordered by two streams. From Gorizia, along via Aquileia for 12 km, you reach Gradisca d'Isonzo, an old 15th century stronghold built by the Venetians to fend off Turk invasions.
Accomodations
Accomodations
HOTELS
Euro Diplomat Hotel****
CORSO ITALIA 63, TEL. 048182166
WWW.EURODIPLOMATHOTEL.IT
Central position, five-floor functional establishment built in the 1970s, comfortable rooms, perfectly fitted. Breakfast buffet and elegant Euro restaurant, rooms with air-conditioning.
Internazionale***
VIA TRIESTE 173, TEL. 0481524180
WWW.HOTELINTERNAZIONALEGORIZIA.IT
Near the town centre, rooms decorated with different colours and detailed furnishing, wellness area equipped with swimming pool, solarium, hammam and Finnish sauna, elegant, refined restaurant offering Mitteleuropean and classical cuisine.
Nanut***
VIALE TRIESTE 118, TEL. 048120595
WWW.NANUT.IT
Small hotel, outside the town centre, well equipped, fee-paying car park. The family also runs a 2-star annex opposite the hotel.
RESTAURANTS
RosenbarB
VIA DUCA D'AOSTA 96, TEL. 0481522700
CLOSED SUNDAY AND MONDAY
Two rooms, informal style, bistro settings and cool garden for summer dining. Regional cuisine with a modern twist and Mitteleuropean touch, prepared with seasonal products, mainly vegetables and fresh fish. The wine offer is mostly local. The menu includes fish salad and vegetables, spaghetti with baby calamari, squid filled with sclopit (wild herbs), caramelized kaiserschmerren with strawberries and gubana (typical Gorizia cake).
Alla Luna
VIA G. OBERDAN 13, TEL. 0481530374
CLOSED SUNDAY EVENING AND MONDAY, FEBRUARY
Eatery built from a tavern, in business since the mid 19th century, where the owners are dressed up in the local Gorizia attire and management has been the same since 1956. Cuisine steeped in tradition with a Slovenian touch: liptaver, homemade raw ham, gulasch with polenta, and, to finish off with, the classical gubana cake of Gorizia.
Nightlife
Nightlife
Try out the traditional local cuisine and especially the Doc wines of Collio Goriziano, followed by a stroll in the old town centre along via Rastello, the oldest street in Gorizia. Most of the nightspots are found between corso Italia, corso Verdi, via Diaz and via Garibaldi.
Newport Café
VIA TRIESTE 8, TEL. 0481520910
WWW.NEWPORTONLINE.IT
Fine furnishing, leather, wood and stone are the distinctive features, Internet point, Buddha Bar room and summer garden, this elegant establishment serves as cafeteria, cocktail bar and restaurant.
Nino Wine Bar
VIA XXIV MAGGIO 10/A
Inaugurated in 2001, fanciful, elegant furnishing. Cocktails, aged whisky and rum and a great wine list with over 260 labels.
Shopping
Shopping
Alimentari Mosetti
VIA CRISPI 6, TEL. 048182004
Inaugurated over 25 years ago, it offers the best local specialities: aged montasio, smoked ricotta, salty cheese, local salumi and speck. Try out the varieties of jam, homemade pasta and typical cakes.
Ierman Salumi e Formaggi
CORSO VERDI 32, TEL. 0481534223
Small store, though well-stocked with local specialities: Osvaldo raw ham, warm cooked ham in bread crust, a variety of aged montasio, all sorts of Italian cheese and salumi.