RIVA DEL GARDA - FIERECONGRESSI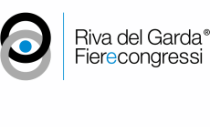 exhibitional
Indoor square meters
53000
Outdoor square meters
Pavilions
12
congressional
Seats
1150
Plenary seats
900
Rooms
15
facilities
Refreshment areas
Entrances
Parking spaces
2900
Description
Description
Set in a spectacular position overlooking Lake Garda, a few minutes away from the old town centre and from the congress centre, the Fair is 20 minutes away from the railway station and from the Brennero motorway, and one hour from the main international airports. The Centre covers an area of 44,000 m2 hosting 12 exhibition pavilions laid out in four interconnected buildings. All pavilions are organized on flexible and modular guidelines to host the widest range of events possible. In spring 2006, Garda Trentino Spa, owner of the Fair's property, called a tender to upgrade and expand the Fair Centre, selecting 10 architectural firms to elaborate the draft project. Works are expected to kick off in May 2007, and include the design of a multifunctional hall for 2,500 seats, outlying business-exhibition spaces (congress halls, refreshment spots and multifunctional spaces), underground parking facilities and an office pavilion, and the upgrading of existing pavilions. The exhibition space will increase from 44,000 m2 to 62,000 m2. The total investment in the new complex amounts to 90 million euro, and works are planned to end in 2010. Thanks to the accommodation facilities found close by, offering a total of 16,000 beds in Riva del Garda and surrounding areas, the Fair has become an almost matchless point of reference in congress and exhibition tourism in Italy. The Centre blends perfectly with the breathtaking settings: Garda Trentino, the northernmost part of Europe enjoying a Mediterranean climate, on the shores of lake Garda and a gateway to the Dolomites. Tradition and innovation
Places to go
Places to go
An enchanting centre on Lake Garda, neat and tidy, and equipped with every service. Cute little port developing around Torre Apponale.
Piazza Tre Novembre (old piazza Grande) Traditional core of the city, home to Palazzo Municipale (1475) and Palazzo Pretorio (1370), old buildings with shaded arcades (1375) opposite the lake, watched over for centuries by Torre Apponale. Its impressive tower, named after the Ponale port, once stood opposite. During the 16th century, it was further heightened and fitted with a new bell. A stone structure, featuring two clocks, placed almost at the top, one looking towards the lake and the other towards the square, but no longer with the onion-shaped Baroque covering, and the "anzolim" (little angel), symbol of the city. Recently renovated and now open to the public.
Piazzetta San Rocco At the back of Palazzo Pretorio, its name deriving from the homonymous 16th century church. What remains of it today is the 18th century apse, now a chapel, decorated with fine stucco work.
Town Museum Established at the beginning of the 20th century, with several collections of items originally housed in Palazzo Pretorio.
Surroundings
Surroundings
An extremely interesting landscape unfolds on Lake Tenno (6 km north of Riva del Garda), Lake Ledro (5 km west) with its Museum of Palaeoetnography and the Cascate del Varone (3 km north), the impressive waterfall with its 87 m drop.
Accomodations
Accomodations
HOTELS
Astoria Park Hotel****
VIALE TRENTO 9, TEL. 0464576657
WWW.RELAXHOTELS.COM/ASTORIA
Establishment sporting newlydesigned facilities and services, ample spaces, comfortable rooms, suites with jacuzzi and modern centre for body toning treatments. Internet station.
Feeling House Luise****
VIALE ROVERETO 9, TEL. 0464550858
WWW.FEELINGHOTELLUISE.COM
Conveniently positioned, with garden and swimming pool, elegant, bright settings, carefully designed rooms and junior suites, modern bathrooms. General comfort, warm welcome, sports equipment and restaurant, all elements affording a pleasant respite. Mountain bikes and Internet point available.
Sole****
PIAZZA III NOVEMBRE 35
TEL. 0464552686
WWW.HOTELSOLE.NET
Overlooking the lake, central position, fully renovated elegant period building, with ample, bright rooms, common halls in pleasant ambiance. Wonderful terrace on the fourth floor. Several suites available.
Bellavista***
PIAZZA C. BATTISTI 4, TEL. 0464554271
WWW.HOTELRESIDENCEBELLAVISTA.IT
MEUBLÉ
Period building on the lake shore, renovated and transformed into carefully-furnished apartments, some affording a panoramic view. Dinner served at the homonymous restaurant separately run.
RESTAURANTS
Al Volt
VIA FIUME 73, TEL. 0464552570
WWW.RISTORANTEALVOLT.COM
CLOSED MONDAY
Fascinating eatery, tastefully furnished, in keeping with old design. Mrs. Miriam Poli welcomes guests with her special touch of class, while her brother Maurizio carefully caters to their tastes; specialities include: pike in saor with polenta, homemade tagliolini with thyme sauce, cured pork with Cabernet; great choice of dessert, meditated wine list.
Ristorante Bella Napoli
VIA DIAZ 29, TEL. 0464552139
CLOSED WEDNESDAY
Located in the old town centre, restaurant-pizzeria with wonderful hall packed with tables and wooden benches. Terrace at the back run by a Neapolitan, offering a great selection of pizzas.
Nightlife
Nightlife
Amusement is easy to find in this tiny centre, with great hangouts open every day, offering all sorts of cocktails, beers and beverages. Discos are open during weekends, but the summer season always offers opportunities to rave.
La Paz
VIA CARDUCCI 17, TEL. 0464551078
Recently opened, cheerful settings, ideal for appetizers and after dinners.
Pub all'Oca
VIA SANTA MARIA 9
TEL. 0464553457
WWW.PUBALLOCA.IT
Old town centre of Riva del Garda, opened in 1982, a reference spot for the city. Famous for its cocktails and long drinks, and wide variety of whisky, cognac, rum and spirits.
Shopping
Shopping
Associazione Agraria Riva del Garda
VIA LUTTI 10
TEL 0464552133
Nestled between the lake and the hills, direct sale from producer of Garda extravirgin olive oil; the company also produces excellent wine with grapes picked by partners.