Pordenone Expo Centre: a modern, easy reachable Venue with cutting edge services
Pordenone Fiere is a competent and reliable partner to host events of high institutional, cultural, economic and social profile.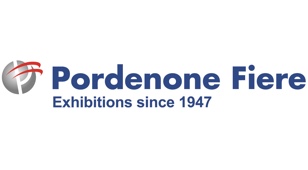 exhibitional
Indoor square meters
30000
Outdoor square meters
40000
Pavilions
9
congressional
Seats
5000
Plenary seats
3000
Rooms
3
facilities
Refreshment areas
6
Entrances
3
Parking spaces
1500
Description
Description
The exhibition centre of Pordenone Fiere offers 30,000 square meters of covered exhibition area divided into 9 halls and 70,000 square meters of outdoor exhibition space. It hosts more than 30 events every year, 7 are international, set in a very diversified calendar, ranging from trade shows to events dedicated to the general public, from conference meetings to conventions, to sports events. The headquarters of Pordenone Fiere enjoys a strategic position, open to national markets and those of Eastern Europe. Connected with the whole of Italy by high-speed trains and by the motorway network, it can be reached in just over an hour from the airports of Venice and Trieste, and in little more than two from the airport of Ljubljana.
Places to go
Places to go
Pordenone is at the centre of a culturally open area, which feeds on varied influences originating from Veneto, Friuli-Venezia Giulia, Slovenia, Croatia and Austria, and in which it plays a strategic role from a economic point of view. Pordenone is a city in which artistic and architectural beauties, mainly represented by the elegant array of palaces of the two main streets in the historical city centre and by several prestigious buildings, including some places of worship and the Middle Ages Town Hall, coexist with signs of a modernity supported by an outstanding entrepreneurial and industrial history. It is also a geographical pivot of a territory characterized by a rich network of museums and a lively cultural and musical offering. Fore more info, please, visit www.pordenonewithlove.it
Surroundings
Surroundings
The closeness with the wonders of Venice and the suggestive atmospheres suspended between the Mediterranean and central Europe of Trieste makes Pordenone a convenient starting point to discover both these cities and the many places rich in history and beauty that make this part of Northeastern Italy so special. Pordenone can be reached: from Belluno in 40 minutes from Conegliano in 20 minutes from Treviso in 30 minutes from Venice in 45 minutes from Udine in 45 minutes from Padua in 60 minutes from Vicenza in 90 minutes from Trieste in 90 minutes
Accomodations
Accomodations
If you wish to stay for the night in the city or the surrounding area during the events or when participating in a conference or other events, you can count on many lodging options: 3 and 4-star hotels, farmhouses, historic houses and budget hotels. Pordenone Fiere in collaboration with the Pordenone Tourism Consortium has signed an agreement with the structures belonging to it so that they offer particularly interesting rates for exhibitors and visitors alike. www.pordenoneturismo.com
Shopping
Shopping
If you have visited one of the events organized by Pordenone Fiere, shopping in the city will be beneficial for you. By presenting the admission ticket to the affiliated shops, you will be immediately granted a 10% discount on all shop items. This initiative is promoted by Pordenone Fiere in collaboration with CCIAA of Pordenone and Udine and with Development and Territory Agency. The discount can not be combined with other discounts / promotions. The promotion is valid within one month from the issue date of the ticket. Discover on the map the shops that participate in this initiative.