Unique in the World for Unique Events
Mostra d'Oltremare is one of the largest expo centres in Southern Italy and one of the leaders in the Italian fair system.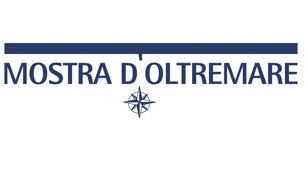 exhibitional
Indoor square meters
20000
Outdoor square meters
30000
Pavilions
10
congressional
Seats
3000
Plenary seats
1155
Rooms
11
facilities
Refreshment areas
7
Entrances
4
Parking spaces
1500
Description
Description
Mostra d'Oltremare is a large urban park with pavilios for fairs & exhibitions, halls for congresses and competitions, theatres for live performances, green areas, sport facilities for leisure activities and parking areas, showing an impressive harmony among buildings, trees and fountains. This huge compound hosts a busy annual programme of fairs, roadshows, symposya, live concerts and so on, representing the best location for both trade and cultural events, even simoultaneously.
Places to go
Places to go
Mostra d'Oltremare is also a park for jogging, biking and relax. Many different venues for leisure activities are located within its compound, such as the Zoo, the amusement park "Edenlandia", the Bowling Lanes Oltremare, the Arena Flegrea (an open theatre with 6000 seats), swimming pools, tennis courts and the "teatro dei piccoli" dedicated to entertainment for children
Surroundings
Surroundings
Moving from Mostra d'Oltremare to North, you will find the archaeological area called "Campi Flegrei", including Pozzuoli, Baia, Cuma etc. and also some long beaches. Moreover, the City Centre, with its monuments and characteristic narrow streets, can be easily reached from Mostra d'Oltremare. Also the Waterfront (Posillipo, Mergellina, Via Caraccioli, Castel dell'Ovo) and the shopping area are located at a short distance from Mostra d'Oltremare.
Accomodations
Accomodations
The 4 stars
Hotel Palazzo Esedra
(
www.palazzoesedra.it
) is located close to the main entrance gate of the fairground in Piazzale Tecchio. The Hotel was opened in 2013. It has 106 rooms and is open all year round. Several other hotels and B&B are available for Organizers and attendees not far from Mostra d'Oltremare.
Nightlife
Nightlife
Within Mostra d'Oltremare you will find Arena Flegrea, Bowling Lanes, the Amusement park Edenlandia; near Mostra d'Oltremare the "Med" movie theatre, The San Paolo Stadium and a plenty of restaurants, pizzeria and pubs.
Shopping
Shopping
The most fashionable shopping area of Naples can be easily reached from Mostra d'Oltremare, by using the Subway from Campi Flegrei Station (at about 100 metres from the main gate of the fairground) to Piazza Amedeo Station. Walking down from Piazza Amedeo to Piazza Vittoria, there are many fancy and trendy shops, even those of some International brands like Falconeri, Louis Vuitton, Bulgari, Prada, Mont Blanc, Emporio Armani, and so on.