MODENAFIERE: THE PLACE FOR EVERYONE
MODENAFIERE'S CALENDAR HAS SOME LEADER EXHIBITIONS IN THEIR SECTOR. IT ALSO REPRESENTS THE RIGHT SOLUTION TO ACCOMODATE EVENTS OF DIFFERENT NATURE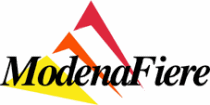 exhibitional
Indoor square meters
22170
Outdoor square meters
26830
Pavilions
3
congressional
Seats
670
Plenary seats
400
Rooms
2
facilities
Refreshment areas
4
Entrances
1
Parking spaces
6000
Description
Description
The Fair Centre was designed on a project by architects Pierluigi Rizzi and Italo Castore, one of its main strengths being its strategic position. Placed at the centre of the major arteries connecting northern and southern Italy – the Autosole and Brennero motorways – situated at approximately 200 m from the Modena Nord exit, the Fair can be easily reached from the three main national airports of Bologna (20 minutes), Verona (45 minutes) and Milano Linate (75 minutes). The Fair Centre spreads over a total surface of 49,000 m2, 22 000 m2 of which roofed and hosting three modern pavilions. Conveniently interconnected by a tunnel hosting the Fair's main logistic services, the pavilions can also be used independently. Thanks to their flexible and modular features, the spaces lend themselves to meeting the whole range of exhibition requirements. One of the pavilions has been designed to host both exhibitions and congresses, based on the ever-more traditional conference-exhibition formula used nowadays, with the chance to couple workshops with extensive exhibition areas. Modena Esposizioni is currently the major congress centre across the entire Modena area, thanks to its range of ancillary services. All the halls, whose alimencapacity ranges from 250 to 1,500 people, are fitted with systems boasting leading-edge technology. The first floor hosts a 400-seat hall, while other halls and smaller locations accommodating from 20 to 150 people are found elsewhere in the Fair Centre. The complex has been cabled with an innovative wireless network, while the water, electricity and telephone utilities have been designed on modular floor piping systems. To reduce environmental impacts, heating and airconditioning systems are methane-based. The pavilions are illuminated by fluorescent ceiling fixtures. Appropriate premises host the exhibition secretarial office, press office, area head office and engineering office. One of the main strengths of the Fair is its food offer, which comes in the form of restaurants, self-service machines, cafés, buffets, pizzerie and catering. The Fair Centre has parking facilities for 6,000 cars spread throughout the entire perimeter, with parking areas strictly reserved to fitters, exhibitors, visitors and guests.
Places to go
Places to go
Encircled by fertile land, Modena is the second most thriving city in Emilia, after Bologna. Pride and joy of the car industry, it hosts the HQ of Ferrari and Maserati. But its centre conceals quite a few great surprises, thanks mostly to the rule of the Este, who moved their new capital there, after which Modena enjoyed the most prominent part of its entire history.
Cathedral Part of the Unesco World Heritage, built starting from 1099, the church is one of the finest examples of Romanesque-Lombard design. Its superb reliefs of the Genesis embellish the central portal, while its interiors are solemnly lit up by the stained glass windows by Giovanni da Modena. The bell tower, named Torre Ghirlanda for its sculptured balustrades, is half Romanesque and half Gothic.
Palazzo dei Musei This XVIII century arsenal plays host to the town library, a bookshop, cafeteria and several museums: its two gems are the Biblioteca Estense and Galleria Estense, with its collection of works by Carracci, Guercino, Veronese, Tintoretto and Cosimo Durà, renowned pieces including a Francesco I d'Este by Velázquez and a bust by Bernini.
Surroundings
Surroundings
Maranello, Galleria Ferrari 20 km south of Modena. Built in Modena by Enzo Ferrari in 1929, then relocated to Maranello in 1945, it currently rolls out about 4,000 "reds" every year. No visits are allowed to the ateliers, though a glass and steel structure allows visitors to admire some of the racing cars, from the first model up to today's most modern versions.
Accomodations
Accomodations
HOTELS
Raffaello****
VIA PER COGNENTO 5, TEL. 059357035
WWW.SOGLIAHOTELS.COM
Seven-floor hotel built in the 1980s, renovated and fitted with every comfort and numerous suites.
Real Fini****
VIA EMILIA EST 441, TEL. 0592051511
WWW.HOTELREALFINI.IT, MEUBLÉ
Modern eight-floor complex, recently renovated in full. Extremely comfortable rooms.
Estense***
VIA BERENGARIO 11, TEL. 059219057
WWW.HOTELESTENSE.COM
Nestled between the town centre and the stadium, a 1960s establishment equipped with every good comfort.
Libertà***
VIA BLASIA 10, TEL. 059222365
WWW.HOTELLIBERTA.IT, MEUBLÉ
Period building in the old town centre, exquisitely renovated and fitted with all sorts of modern comforts.
RESTAURANTS
Europa 92
STRADELLA NAVA 8, TEL. 059460067
CLOSED MONDAY AND TUESDAY AT NOON, JANUARY
Pleasant settings built from the former stables encircling the riding school owned by Luciano Pavarotti. Local cuisine with a twist of innovation: fried gnocco with local salumi, risotto with balsamic vinegar, boned rabbit in pan with Parmigiano- Reggiano cream.
L'Erba del Re
VIA CASTEL MARALDO 45
TEL. 059218188, WWW.LERBADELRE.IT
CLOSED SUNDAY AT NOON AND MONDAY, JANUARY
Located in the most intimate and genuine spot in the old town centre, with a view on the beautiful Piazza della Pomposa, this eatery's cuisine is based on good techniques and high value that enhance the local recipes and products, revisited on modern-day concepts.
Nightlife
Nightlife
After gobbling up your zampone, burlenghi or cotechino in galera in one of the characteristic eateries in town, you can try strolling in the old town centre, home to most of Modena's cafés, pubs and bars, or watch one of the shows staged at Teatro Comunale.
Caffè Concerto
PIAZZA GRANDE, TEL. 059222232
WWW.CAFFECONCERTOMODENA.IT
A popular meeting spot, with a firstclass restaurant and informal bar. Live club with music until the early morning hours; literary get-togethers also organized.
Juta Cafè
VIA DEL TAGLIO 91, TEL. 059219449
CLOSED MONDAY
Avant-garde hangout and multifunctional space: appetizers, small restaurant with inventive menu,literary get-togethers and DJ set.
Shopping
Shopping
Forno San Giorgio
VIA DEL TAGLIO 6, TEL. 059223514
Try the pane ingrassato, buffettini, fried gnocco, ciccioli and stria. Sweet pastries include the amarena brusca tarts, the sangiorgina cake and the bensone.
Simint Industria
LOCALITÀ BAGGIOVARA
VIA MONTECUCCOLI 55, TEL. 059584411
Armani Jeans store, men, women and childrenswear. Accessories include women's bags, knapsacks, footwear and belts. Previous and, at times, current year items on sale.