ITALIAN EXHIBITION GROUP S.P.A. - RIMINI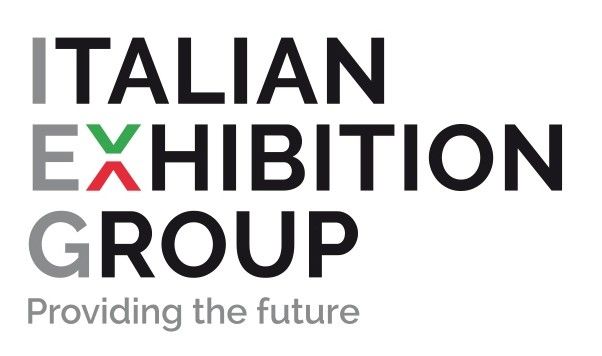 exhibitional
Indoor square meters
129000
Outdoor square meters
Pavilions
16
congressional
Seats
1100
Plenary seats
700
Rooms
24
facilities
Refreshment areas
7
Entrances
3
Parking spaces
11000
Description
Description
August 2006. The project stems from aThe famous Hamburg-based GMP firm designed the ambitious project launched in 2001 to build the Rimini exhibition centre. The extension was completed in deep survey on the different architectural designs existing in Emilia Romagna, and combines classical and Renaissance traditions with local requirements. A perfect combination where classical elements (colonnades, peristyles and pools) meet with innovations in technology and construction and the avant-garde experimentation of materials. If linearity and symmetry are the guidelines adopted by GMP, the firm has not hesitated to dare bold touches, with settings designed to connote and liven up the spaces. In particular, the four towers, located in the main access avenue and leading into Piazza degli Eventi or Tetrapilo (named after the four towers), are visible from a distance and have become the symbol of the new exhibition centre. Its exhibition area spreads over 109,000 m2 and includes 16 single-bay dimmable and cabled pavilions, with no internal columns to maximize the exhibition space. All the facilities have been placed on the ground floor to smoothen the flow of visitors and exhibitors and the handling of goods along a ring road running inside the grounds. The pavilions are interconnected by internal porticos whose sides converge into an 18 m agorà used either for display purposes or, when filled with water, to form fascinating pools. Flexibility is the underlying feature of the whole project. The pavilions are designed on a modular system, with each single module conceived to satisfy the needs of the widest range of events. For these very features, the facility is equipped to host events differing either for product variety or for size, with the possibility to host several events simultaneously. The offer has been improved by the conference halls, capable of accommodating 730 people, press rooms, business centres, free flows and refreshment spots. Conference activities are held on the first floor of the main hall, accessed through the main southern entrance, and in the flexible halls near the East and West entrances. A 10,600 car park area is located next to the three entrances linked by shuttle bus, helipad, bus terminal and the internal railway station with a dedicated terminal along the Milan-Bari line. Plans are to build the Fair terminal of the metropolitan surface line, designed to link Riccione and Rimini.
Places to go
Places to go
Modern and vibrant, home to Fellini's Vitelloni and Amarcord,thronging with hotels, cafés and restaurants, and rows of umbrellas dotting the Riviera as far as the eye can see, Rimini conceals the secrets of a rich, artistic centre.
Malatesta Temple Designed on Renaissance guidelines, the temple features a combination of works by Leon Battista Alberti, who designed the marble and stone façade covering the old Gothic church, by Piero della Francesca (Sigismondo kneeling before San Sigismondo) and Agostino di Duccio, who designed the remarkable bas-relief decorations. The wooden crucifix painted by Giotto is simply sublime.
Augustus Arch Original gateway to the city, built in 27 AD to celebrate Augustus, and the oldest still standing.
City museum Over 400 works on show: black and white mosaics in the archaeological hall, works commissioned by Malatesta and made by Giovanni Bellini and Domenico Ghirlandaio, paintings by Guercino, Flemish tapestries, a collection of ceramics.
Surroundings
Surroundings
Verucchio, 17 km south-west of Rimini, a small medieval centre nesting on the hill, cradle of the Malatesta, keeps the imposing remains of the old stronghold. A spectacular view on the Morecchia valley, the Adriatic coast, San Marino, and even on the Venice lagoon if skies are clear.
Accomodations
Accomodations
HOTELS
Bellevue****
PIAZZALE KENNEDY 12, TEL. 0541390490
BELLEVUE@RIMINIBEACH.NET, MEUBLÉ
Opposite the sea, located in the finest spot in Rimini, Marina Centro, hotel fitted with all the best comforts. Clarion Hotel Admiral
Palace****
VIA PASCOLI 145, TEL. 0541392239
WWW.KALE.NET
Central position, a short way away from the beach and near the fair centre, exclusive comfort afforded to both rooms and suites.
Le Méridien Rimini****
LUNGOMAREMURRI 13, TEL. 0541396600
RIMINI.LEMERIDIEN.COM
Promenade position, original complex, ideal for business travellers. Settings and rooms featuring a refined and modern design, fitted with all comforts.
Byron***
LOCALITÀ VISERBA (4 KM DA RIMINI)
VIA DATI 88, TEL. 0541738161
Promenade position, 2 km away from the Fair, functional and modern hotel. Swimming pool with heated whirlpool bath, free taxi to the Fair.
RESTAURANTS
Acero Rosso
VIA TIBERIO 11, TEL. 054153577
OPEN EVENINGS, CLOSED MONDAY AND SUNDAY EVENING IN WINTER
Fresh and friendly settings. Detailed cuisine using aromas and herbs, fish in particular. Perfect balance between the old and new.
Il Melograno
VIALE VESPUCCI 16, TEL. 054152255
OPEN ONLY EVENINGS, CLOSED SUNDAY
Open only evenings, closed Sunday Charming place with panoramic view, Romagna cuisine with a touch of novelty added: marinated salmon in vinegar with green apples, risotto with rockfish, gilthead bream fillet topped with potatoes, dark chocolate cake with pepper. Vegetarian menu included.
Squero
LUNGOMARE TINTORI 7, TEL. 054127676
CLOSED TUESDAY IN WINTER, NOVEMBER-MID JANUARY
Settings and cuisine perfectly blending with its position opposite the sea, charming eatery, spacey and sober elegance.
Grotta Rossa
VIA GROTTA ROSSA 13, TEL. 0541751707
Rustic, welcoming settings, with large roofed veranda. Selection of cured meat with squaquerone, rocket and piadina sfogliata, tagliolini with pork-roasted ham and skewers of shrimp and squid.
Nightlife
Nightlife
Strollers can try, besides the bustling promenade, the old streets of Rimini: corso d'Augusto, via Gambalunga, piazza Cavour, piazza Tre Martiri, piazza Ferrari, perhaps making a stop in one of the wine cellars found here and there along the typical alleys or in the "old fish market" square. Don't miss a trip to Riccione, the ideal destination for fun-lovers and the heart of the Romagna movida.
Bar Bounty
VIAWEBER 6, TEL. 0541391900
Great café near the beach, open until 4 am. Try their pizza or spaghetti in a lively and pleasant atmosphere.
Taverna della Vecchia Pescheria
VIA PISACANE 10
TEL. 0541781525
Town centre, in a square looking on piazza Cavour. Open evenings until 4 am. Packed at appetizer time for its plentiful buffet.
Shopping
Shopping
Ai sapori felici
VIA CASTELFIDARDO 52, TEL. 054127972
The most famous food shop in Rimini: great selection of fossa cheese, the squacquerone and Parmigiano reggiano. Vast assortment of salumi and typical products.
Calzaturificio Pollini
VIALE VESPUCCI 83, TEL. 0541391724
Store owned by the famous leather goods company in the town centre: men and women's attire and footwear, bags, bracelets, key rings, wallets and men's business accessories. 30 to 60% discount on all items.