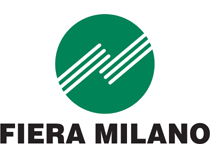 exhibitional
Indoor square meters
345000
Outdoor square meters
60000
Pavilions
20
congressional
Seats
20000
Plenary seats
Rooms
60
facilities
Refreshment areas
Entrances
3
Parking spaces
15000
Description
Description
Fieramilano and Fieramilanocity, (the former covering respectively 345,000 gross m2, roofed, and 60,000 open, and 115,000 m2 the latter), interconnected by tube (red line), are able to meet the full range of exhibition requirements of trade-fair events and industries on show. The major Milanese exhibitions requiring complex logistics have been relocated to the new Centre, which has been going full steam ahead since autumn 2005, offering businesses and visitors the best conditions to the utmost satisfaction of operators. Other events, especially those for the public at large, or those requiring proximity to the city (as is the case, for example, for the fashion district), have kept their traditional seat. The new Fiera Milano, located at Rho-Pero, neighbouring the northern area of Milan, was designed by architect Massimiliano Fuksas, one of the top names in contemporary architecture. Built in a record time of just over two years, the Fair Centre underscores the quality, functional and aesthetic standards typical of the finest trade-fair architecture. The Centre hosts six single-level and two two-level pavilions, has about 70 refreshment spots and 74 halls for meetings and congresses: at the heart of the complex, alongside the service centre, lies a large congress facility with a plenary hall capable of seating up to 1,000 people. Each pavilion measures approximately 37,000 m2 and is autonomous in that it is equipped with reception, refreshment spots, congress halls and services. If required, all the spaces may be split up into two exhibition areas, used either at the same time or in separate moments. Equipped with the latest in technology, the pavilions have no pillars or encumbrances, to smoothen fitting operations and to guarantee exhibitors equal exposure and accessibility. The pavilions are connected by an elevated tunnel that allows visitors to move from one pavilion to another in a protected, air-conditioned environment. Moving walkways along the main boulevard covered by the large glass sail allow for the seamless flow of visitors along the facility's central axis. Fieramilanocity has 8 pavilions, including the 3 large, functional pavilions located in the Portello area, the latest extension of Milan's Fair Centre made in the Nineties. Fieramilanocity can also count on Milano Convention Center (MIC), Italy's largest congress facility.
Places to go
Places to go
The engine of business and trade, city of fashion, home to some of the major Italian fashion icons, cosmopolitan Milan also offers interesting art sites and charming views.
Duomo This huge neo-Gothic cathedral with its hundreds of spires, rises on a huge square. From this spot, take via Dante following the chain of shop windows and reach the Sforzesco Castle. From the square again, through Galleria Vittorio Emanuele, reach the famous Teatro alla Scala square. Strolling along via Manzoni, cross the glamorous via Montenapoleone. At its tips, bustling corso Vittorio Emanuele takes you back with its rows of stores to the cathedral.
Santa Maria delle Grazie Worthwhile visiting not only for its beautiful Romanesque design of warm bricks and central, though quiet position, but also to admire Leonardo's magnificent Cenacolo (booking in advance required).
Basilica di Sant'Ambrogio Prototype of 13th century Romanesque architecture, with its vast rectangular atrium surrounded by porticoes.
Brera Picture Gallery A treasure trove of Braidense art, home to world-famous masterpieces
Surroundings
Surroundings
Near Milan, make a worthwhile visit to the park and Villa Reale of Monza, Neoclassical buildings dating back to 1777-80.
Accomodations
Accomodations
HOTELS
De la Ville****
VIA HOEPLI 6, TEL. 028791311
WWW.DELAVILLEMILANO.COM
Situated between the Duomo and Teatro alla Scala and the elegant stores of via Montenapoleone, its atmosphere brings to mind old English dwellings. Finely furnished rooms and suites fitted with the latest technology.
Holiday Inn Milan****
VIA LORENTEGGIO 278, TEL. 02413111
WWW.HOLIDAY-INN.COM
Close to the West bypass leading to the new trade fair complex, elegantly decorated rooms offering every modern comfort.
Ibis Milano Centro***
VIA FINOCCHIARO APRILE 2, TEL. 0263151
WWW.ACCORHOTELS.COM/ITALIA
Ten-floor building, guaranteeing comfort and excellent facilities.
RESTAURANTS
Il Sambuco
VIA MESSINA 10, TEL. 0233610333
WWW.ILSAMBUCO.IT
CLOSED SATURDAY AT NOON AND SUNDAY
A small gem, fine and elegant settings, with summer garden inside. Genuine, professional cuisine with one of the best seafood menus in Milan.
Al Garghet
VIA SALVANESCO 36, TEL. 02534698
WWW.ALGARGHET.IT
OPEN EVENINGS ONLY (EXCEPT SUNDAY), CLOSED MONDAY
You might hear frogs croaking around the Garghet, as the place is located on the outskirts of Milan. Finelydetailed and romantic rooms, absolutely classic and local dishes.
Antica Trattoria della Pesa
VIALE PASUBIO 10, TEL. 026555741
CLOSED SUNDAY
One of the oldest restaurants in Milan, housed in a 19th century building. Professional meneghina cuisine: cassoeula, mondeghili and ossobuco with risotto.
Innocenti Evasioni
VIA DELLA BINDELLINA, TEL. 0233001882
WWW.INNOCENTIEVASIONI.COM
OPEN EVENINGS ONLY, CLOSED SUNDAY
Great settings with ample window looking on the enchanting garden. Refined, though informal atmosphere, and expert cooking.
Nightlife
Nightlife
Coffee, appetizers, cocktails... Milan offers plenty of spots round the clock. Corso Como, corso di Porta Ticinese, the Navigli and Brera are the upscale destinations of the Milanese cream of the crop. Sipping a late-night appetizer, amidst rows of ringhiera (banister) houses and small workshops, breath the atmosphere of old Milan and the sparkling "Milano da bere".
Casablanca
CORSO COMO 14, TEL. 0262690186
WWW.CASABLANCA.IT
Restaurant with live music and cocktail bar. Throngs of people for the new ultimate place to be for trendsetting evenings. A universe of music and drinks, where everything reeks with ostentation.
Roialto
VIA PIERO DELLA FRANCESCA 55
TEL. 0234936616
One of the most enchanting spots in Milan, spectacular and eclectic settings, mammoth bar and cosy sofas limiting small areas in a huge shed.
Trattoria Toscana
CORSO DI PORTA TICINESE 58
TEL. 0289406292
WWW.TRATTORIATOSCANA.IT
A must for appetizers with buffet, quality cocktails and music played by DJ. The small gazebo with bar and pro bartenders add that special exotic touch.
Shopping
Shopping
Peck Main Store
VIA SPADARI 9, TEL. 028023161
WWW.PECK.IT
Opened in 1883 as a workshop by a delicatessen seller from Prague, today one of the most popular food stores in Milan.
La Rinascente
PIAZZA DUOMO, TEL. 0257581
WWW.RINASCENTE.IT
The most elegant and historical department store in town, seven floors, with bar restaurant on last floor looking on the Duomo.