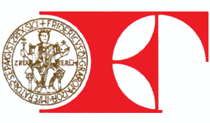 exhibitional
Indoor square meters
50000
Outdoor square meters
Pavilions
congressional
Seats
Plenary seats
Rooms
facilities
Refreshment areas
Entrances
Parking spaces
Description
Description
The history of the exhibition spaces in the new Foggia Fair goes back to Fascist reorganization. During such period, following the decision to relocate it to Campo Fiera in the Pila e Croce contrada, the Fair was equipped with a full range of infrastructures required to hold a national event. The building of the new facilities saw the participation of all the most dynamic economic institutions in town, namely, the Farming Consortium, the Industrialists' Union and Banco di Napoli. The expansion of activities subsequently led to the renovation of existing spaces and to the construction of new areas such as the majestic Foro Boario.
Places to go
Places to go
Foggia is full of interesting spots and a good departure point to visit the surroundings, climbing right up to the Gargano promontory. A city rebuilt anew from the ruins of the powerful 18th century earthquake and the heavy bombings suffered in WWII. The old town centre holds wonderful Renaissance buildings along via Arpi.
Cathedral Started in 1170 and rebuilt after the earthquake, the impressive Romanesque arched façade has still partly survived. Other beautiful sights to see, the San Giovanni Battista church and Calvario church, named "delle Croci", preceded by a row of five dome-shaped chapels and a Baroque arched entrance.
Surroundings
Surroundings
Troia (about 20 km from Foggia) Small centre southwest of Foggia, gently set on a hill dominating the extensive lowlands with the cultivated fields of the Tavoliere delle Puglie. A spectacular view from the public gardens, interesting XI century Norman cathedral with XIII century façade and amazing asymmetrical rose window.
Gargano promontory (about 50 km from Foggia) The massif stretches over Italy's spur, with a series of snow-white calcareous cliffs, beautiful beaches and adoring pinewoods of the Umbra Forest. Follow the coast road from Manfredonia to Rodi Garganico, passing by Pugnochiuso, Vieste, then Peschici, the small centre of white houses nestled on a promontory and surrounded by ancient walls.
Accomodations
Accomodations
HOTELS
Mercure Cicolella****
VIALE 24 MAGGIO 60
TEL. 0881566111
WWW.HOTELCICOLELLA.IT
Central position, 1920s four-floor establishment, ample and welcoming renovated rooms, good furnishing; extremely large common halls and fine restaurant with small outside veranda.
White House****
VIA MONTE SABOTINO 24
TEL. 0881721644
WWW.PAGINEGIALLE.IT/WHITEHOUSE
MEUBLÉ
Convenient central position, right near the railway station, wellfurnished and equipped, ennobled by a few elegant suites.
Salice***
S.S. PER BARI AL KM 4
TEL. 0881680408
Conveniently situated outside the town centre, simple and functional establishment; restaurant offering Apulian cuisine.
RESTAURANTS
Ventaglio
VIA G. POSTIGLIONE 6, TEL. 0881661500
CLOSED MONDAY EVENING AND HOLIDAYS
In the outskirts, housed in an early 20th century villa, ample and elegant eatery, well-spaced tables, outdoor summer dining. Exceptional cuisine: semola battuta in brodetto di rosso di pesce, milk-braised salt cod with pumpkin and Gargano olives, semifreddo with almonds, honey and oranges.
Giordano-da Pompeo
VICO AL PIANO 14, TEL. 0881724640
CLOSED SUNDAY
Modern settings and delicious local cooking based mostly on vegetables, grilled meat and fish, with Capitanata olive oil and cheese. Family run since 1966. Superb broad bean puree with chicory, orecchiette with vegetables, Manfredonia gulf fish, and pastelle and torroncini as dessert.
Nuova Mangiatoia
VIALE VIRGILIO 2
TEL. 0881634457
CLOSED TUESDAY
Rustic eatery, elegant ambiance, built from an old masseria, beam ceiling still visible, rainwater well and original manger; the cuisine offers strictly fresh fish, vegetable garden and courtyard produce chosen with great care and homemade sweet pastries. Garden with wood-burning oven for pizzas.
Osteria dello Zio Aldo
VIA ARPI 62, TEL. 0881708104
CLOSED SUNDAY
Near the Conservatory, characteristic osteria, friendly settings. Local cuisine with a twist of novelty and great care for fresh, quality ingredients: octopus salad, strascinati with zucchini and cacioricotta, cavatelli, chickpeas and clams with rocket and cherry tomatoes, tiella al forno with spring kid and potatoes.
Nightlife
Nightlife
Traditional evening hot spots in Foggia are the "Piazzetta" and via Arpi, both tucked in the old town centre. An area dotted with pubs, wine cellars and eateries, packed both in summer and winter until the early hours of the morning.
Cantina Enoteca il Trappeto
VICO DEL GARGANO, VIA CASALE 168
TEL. 0884994226
Nice meeting spot offering good wine and typical local food. Well-stocked wine list prepared with experts from the Italian Sommelier Association.
Shopping
Shopping
Salumeria Fratelli Cassa
VIA G. URBANO 59
TEL. 0881772175
Caciocavallo, cow or buffalo mozzarella, burrata, cow and sheep caciotta, hard and fresh ricotta; plus sausages, capocollo, olives and sottoli, fresh and dry pasta, fresh tomato soup, honey and jam.