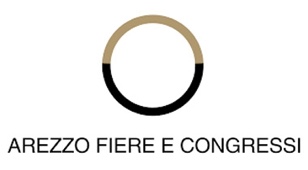 exhibitional
Indoor square meters
20000
Outdoor square meters
Pavilions
6
congressional
Seats
Plenary seats
900
Rooms
facilities
Refreshment areas
Entrances
Parking spaces
Description
Description
Centro Affari e Convegni of Arezzo is situated at the heart of central Italy, in one of the most interesting tourist spots in Italy: strategically located, both from a natural and artistic point of view, well connected to the motorway and railway systems. Lying near three major national airports (Florence, Pisa, Milan), the Fair Centre is 6 km away from the Arezzo toll booth on the A1 motorway. Built at the end of the 1980s, its exhibition surface spreads over 16,000 m2, designed on a quality architectural plan perfectly blending with the surroundings. A new plan, which will fit perfectly with existing spaces, has been recently launched by the Tuscan Region to expand the Fair Centre, currently including six pavilions. The plan has been entrusted to Hamburgbased GMP, a leading international fair designer (Rimini, Hannover, Leipzig), and involves the design of an innovative Congress Centre and related services, to occupy an area of 24,000 m2. The centre will be fitted with the latest technologies, with two halls able to accommodate 290 seats each, joined as one, if required, plus another hall for meetings seating up to 1,000 people. Inward and outward traffic will be reorganized, while the green area for the parking facilities will be expanded by about a further 600 units to accommodate a total of over 1,250 cars. Thus conceived, the centre will lend itself to host different kinds of events: conventions, exhibitions, concerts and fashion shows. The aim of the organization is to improve the quality of architectural spaces and services, in order to further relaunch the Fair Centre and, broadly speaking, the local offering. A policy pursued also by the Tuscan Region, which is investing heavily in the hotel accommodation and services plan, to enhance its extraordinary and highly renowned tourist offer (from the frescoes by Piero della Francesca to the Romanesque parish churches and nature parks).
Places to go
Places to go
Ancient Etruscan centre and native town of Francesco Petrarca, numerous traces can still be found of its history.
San Francesco Basilica Gothic church renovated in the early 20th century, it hosts the beautiful frescoes by Piero della Francesca, inspired by the Legend of the Cross, and made by using a surprisingly modern style.
Santa Maria della Pieve One of the finest Romanesque buildings in Tuscany. Admire the series of stacked columns of the façade and the bell tower with its twin lancet windows. A remarkable work is the polyptych by Pietro Lorenzetti. Along the Pieve, on the right hand side, meet piazza Grande, abounding with refined buildings: Palazzo del Tribunale, Palazzo della Fraternità dei Laici, Palazzo delle Logge built by Vasari.
Duomo huge Gothic church wedged on the hill, an amazing sight to see also for the windows made by Guillaume de Marcillat. Inside, a Santa Maria Maddalena by Piero della Francesca.
Surroundings
Surroundings
Sansepolcro (40 km) native town of Piero della Francesca, interesting sight to see particularly for the Duomo and the Town Picture Gallery, with two masterpieces by Piero della Francesca and a Confession by Luca Signorelli.
Monterchi, 27 km away, after leaving Sansepolcro, hosts a small museum with the Madonna del Parto by Piero della Francesca.
Accomodations
Accomodations
HOTELS
Etrusco Palace Hotel****
VIA FLEMING 39, TEL. 0575984067
WWW.ETRUSCOHOTEL.IT
Located along the bypass, 1980s building, fully air-conditioned, cosy and well-furnished rooms. "Le Anfore" restaurant with typical Tuscan specialities.
Minerva****
VIA FIORENTINA 4, TEL. 0575370390
WWW.HOTEL-MINERVA.IT
Close to the business district, six floors, welcoming rooms and a few comfortable suites. Internet station.
Patio****
VIA CAVOUR 23, TEL. 0575401962
WWW.HOTELPATIO.IT, MEUBLÉ
Small establishment located in the old town centre, fascinating rooms and suites modelled on the journeys of Bruce Chatwin, furnished with original pieces from China, India, Australia and Morocco.
Continentale***
PIAZZA GUIDO MONACO 7
TEL. 057520251, MEUBLÉ
WWW.HOTELCONTINENTALE.COM
Located right at the heart of town, 1950s renovated building, Internet station, welcoming, well-fitted rooms, a few suites available.
RESTAURANTS
Buca di San Francesco
VIA S. FRANCESCO 1, TEL. 057523271
WWW.BUCADISANFRANCESCO.IT
CLOSED MONDAY EVENING AND TUESDAY
Walls embellished by frescoes with 14th century decorations, flooring with Etrusco-Roman slabs. Since 1929, the kitchen has followed three golden rules: genuineness, simplicity and taste. The specialities offered include: finocchiona, homemade pasta, ribollita, fegatelli all'aretina.
La Lancia d'Oro
PIAZZA GRANDE 18/19
TEL. 057521033, WWW.LOGGEVASARI.IT
CLOSED SUNDAY EVENING AND MONDAY
Historical eatery with exquisite service under the Vasari loggia. Among the delicacies: artichoke salad, pears, cured wild boar, spelt lasagnette with mushrooms and truffle, pheasant stuffed with foie gras and truffle.
Logge Vasari
VIA VASARI 19, TEL. 0575295894
WWW.LOGGEVASARI.IT
CLOSED TUESDAY AND WEDNESDAY AT NOON, JANUARY
Warm atmosphere in the frescoed rooms of this 16th century building with beam ceiling, and in the terrace under the Vasari loggia. The cuisine has lots of surprises and innovative regional specialities in store.
Saraceno
VIA MAZZINI 6, TEL. 057527644
WWW.ILSARACENO.COM
CLOSED WEDNESDAY
Family-run eatery offering quality traditional dishes with good bargain for your money: ribollita aretina and Chianina beef meat dishes. Evening pizza restaurant.
Nightlife
Nightlife
Don't miss the stroll in the old town centre, the settings of a few scenes from Benigni's film La vita è bella. Starting from corso Italia, the main street in Arezzo, and moving on to piazza Grande, rich in refined buildings that reflect the different architectural designs. Have a go at the typical Tuscan specialities, taste a good glass of wine, or listen to music holding a nice mug of beer, by stopping in one of the many wine bars, osterie, beer houses and pubs.
Mirò Lounge Bar
VIA ROMANA 133, TEL. 3473711274
WWW.MIROLOUNGEBAR.IT
Lounge music, cocktails and long drinks mixed by pro barmen, trendy furnishing.
Shopping
Shopping
Gastronomia Fausto e Anna
VIA V. VENETO 14, TEL. 0575902473
Vast assortment of traditional products: caprino cheese, Grotta pecorino cheese, barrique-aged pecorino or wrapped in walnut leaves, Cinta Senese salumi, finocchiona and DOP Tuscan ham.
Outlet Prada
MONTEVARCHI, LOCALITÀ LEVANELLA
68/A, TEL. 0559190528
Main Prada designer outlet mall located here, with best prices and bargain for your money.