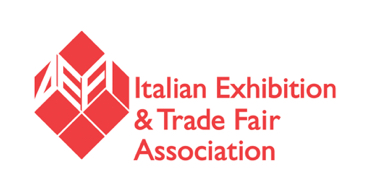 TRADE FAIRS: PARTNERSHIP AGREEMENT SIGNED BY MINISTRY OF ENTERPRISE AND MADE IN ITALY (MIMIT) AND AEFI
URSO (MINISTER): THE "MADE IN ITALY" LABEL IS A BRAND THAT CERTIFIES ITALIAN KNOW-HOW. MIMIT WITH TRADE FAIRS TO ENHANCE OUR EXCELLENCE
DANESE (PRESIDENT OF AEFI): TRADE FAIRS DRIVE THE GROWTH OF INDUSTRIAL DISTRICTS AND WORK WITH INSTITUTIONS TO PROMOTE THE NATIONAL ECONOMIC SYSTEM
"Creating projects to enhance the excellence of the Italian trade fair system capable of showcasing the country's manufacturing and industrial enterprises and the creativity of our entrepreneurs and designers". This is the stated objective of the agreement recently signed by the Ministry of Enterprise and Made in Italy (MIMIT) and AEFI, the Association of Italian Trade Fair Exhibitions, which counts 50 members and 42 exhibition centres, where 96% of national and international events are held.  The wide-ranging, horizontal cooperation spans from event organisation to communication aimed at consolidating the role of the Italian exhibition industry, which is the second most important in Europe and fourth in the world, by intensifying promotional activities.
According to the Minister of MIMIT Mr Adolfo Urso: "AEFI represents many trade fairs, all of which are aimed at promoting our excellence. The "Made in Italy" label is taking on an increasingly broader meaning that goes well beyond any narrow categorisation. It is no longer a simple statement of provenance and has become a brand that – all importantly – certifies how things are done, rather than where they are made. I am very pleased because the agreement we have signed will open Palazzo Piacentini to many initiatives designed to enhance the excellence of the trade fair system in Italy and the world. The MIMIT Hall of Honour will become the real showcase of lively, contemporary Italian manufacturing".
"The agreement bolsters the fruitful cooperation already in being with MIMIT", commented the President of AEFI, Maurizio Danese. "Trade fairs are a natural business incubator for our industrial hubs and a fundamental tool for leveraging the internationalisation of our SMEs. Our mission is to play an active role within the national economic system".
The activities listed in the signed agreement range from organising exhibitions, displays and video installations to promoting events of common interest also at the MIMIT headquarters, communication campaigns, identification of projects for facilitating the transition processes towards environmental, social and economic sustainability of enterprises and other initiatives in line with the objectives also at other institutional locations and abroad.
To date, the calendar of activities promoted by the various trade fair organisations at Palazzo Piacentini – including press conferences, presentations and exhibitions – in the scope of the MIMIT/AEFI agreement are: Futura Expo (Brixia Forum Brescia); Ecomondo (Italian Exhibition Group – Ieg); Futurmotive Expo & Talks (Autopromotec – Bologna); Mida, International Handicraft Exhibition (Firenze Fiera) and Exporivaschuh & Gardabags (Riva del Garda Fierecongressi).
The Italian exhibition industry, with its national and international events, generates a local impact on services, transport and hospitality and wages quantifiable in the order of EUR 22.5 billion per year of production, for an added value estimated at EUR 10.6 billion equal to 0.7% of GDP (AEFI/Prometeia research, 2022), and develops trade fair tourism that exceeds EUR 10 billion a year in production value, corresponding to an added value of EUR 4.8 billion and employing an estimated total of about 90 thousand people (AEFI/Prometeia research, 2023).