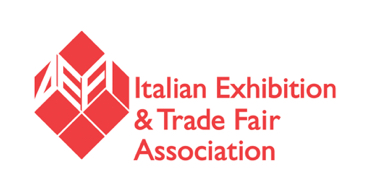 GLOBAL EXHIBITION DAY 2021 AEFI, EXHIBITIONS REOPEN: SUPPORTS, TOOLS AND ACTIVITIES FOR THE RESTART
WEBINAR, 3 JUNE FROM 9.30 am TO 1 pm
The webinar organised by AEFI (the Italian Exhibition and Trade Fair Association) for next June 3 (from 9.30 am to 1 pm) for Ged2021, the global exhibition day, promoted by Ufi, Global Exhibition Association, focusses all on the restart. The operators of the sector and public decision makers in the field of promotion will take stock of the reopening of the "Italian exhibition district" scheduled for June 15. Supports, tools and activities for the restart will be the macro-themes of the three work sessions. After the opening of the webinar by Maurizio Danese, chairman of AEFI, and Kai Hattendorf, managing director and CEO of Ufi, the first item on the agenda includes a focus on supports to sustain the reopening: from funding for exhibitors to subsidies for incoming up to the promotion of the new calendar and agreements for the enhancement of the territory with the participation of Carlo Romeo, head of economic system promotion events and exhibitions office and general manager for the promotion of the country system of the Ministry of Foreign Affairs; Maurizio Forte, director of the coordination office for the promotion of made in Italy Ice-agenzia; Mauro Alfonso, Managing Director of Simest SpA; Pietro Piccinetti, sole director and D.G. of Fiera Roma and Lorenzo Becattini, chairman of Firenze Fiera.
Following are the instructions for the use of protocols for safety and data processing for privacy protection with the relevant people and coordinators of AEFI's technical and legal commissions:
Nazario Pedini, Italian Exhibition Group operations director; Giovanni Giuliani, operations director of BolognaFiere; Alessandro Pavesi, Venue director – Fiera Milano district; Giovanni Barbato, chief internal auditor of Veronafiere; Alessandro Savoia, director of administration and finance at BolognaFiere and the participation of Sergio Fumagalli, data protection expert and member of the Clusit scientific committee.
From tools to activities with the contribution to the restart of several AEFI associates at the last round table scheduled for the Global Exhibition Day. Discussing joint promotion on international markets, social initiatives, and coordination of calendars will be: Renzo Piraccini, coordinator of the AEFI Internationalisation Commission and chairman of Cesena Fiera; Renato Pujatti, coordinator of the Association's Exhibitions in Network Commission and chairman of Pordenone Fiere; Massimo De Bellis, general manager of Cremona Fiere; Domenico Lunghi, director of the BolognaFiere Business unit and Emanuele Vietina, general director of Lucca Crea. The session closes with: Antonio Bruzzone, deputy chairman of AEFI and director general of BolognaFiere and Luca Palermo, deputy chairman of AEFI, CEO and director general of Fiera Milano.
Link to the complete programme: https://bit.ly/2TfzPdX
To participate in the webinar and receive the link you need to register online: https://bit.ly/3ukmIVQ