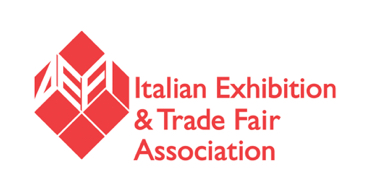 EXHIBITIONS, AEFI/PROMETEIA: EXHIBITIONS TOURISM GENERATES 10 BILLION EURO A YEAR, 4.8 BILLION IN ADDED VALUE AND 90,000 JOBS
DANESE (AEFI): GREAT POTENTIAL FOR GROWTH, THE PRIORITIES ARE SERVICES, TRANSPORT AND HOSPITALITY
Exhibitions tourism in Italy generates over 10 billion euro a year, corresponding to an added value of 4.8 billion euro, and is estimated to account for 90,000 jobs. In other words, every euro spent by visitors to exhibitions generates 2.4 euro in production and 1.1 euro of added value for the national tourism industry. These are the results of the Prometeia-Aefi (Associazione esposizioni e fiere italiane – Italian Exhibition and Trade Fair Association) report, presented today at the Temple of Hadrian, Rome, on the occasion of Global Exhibitions Day and the 40th anniversary celebrations of the Association itself.
According to the consultant's report – its first one on the impact of exhibitions tourism in Italy – travellers to exhibitions spend 4.25 billion euro a year on tourism goods and services (with 204 million in sales tax), thus creating almost 2 billion euro added value for the country. To this can be added 1.5 billion euro of GDP derived from the indirect impact on the upstream tourism value chain, and induced benefits (derived from consumption by the value chain workforce) of a further 1.4 billion euro of added value. Exhibition tourism, according to Prometeia, accounts for 4% of overall generic tourism spending in Italy, thanks to the 20 million visitors it registers every year (2.5% of all tourism trips in Italy).
"We aimed to map out one of the most interesting macro-economic effects supplementary to the business generated by participating companies themselves," said the President of Aefi, Maurizio Danese. "Exhibitions tourism is a high added value activity with considerable potential for growth in direct proportion to the growth of our exhibitions, on condition that all stakeholders, from public authorities to commercial activities, do their part in terms of services, logistics and hospitality."
Giuseppe Schirone headed up the Prometeia team which ran the impact study: "The exhibitions industry attracts a continuous flow of big-spender tourists with a daily expense budget which is 60% greater than that of the average leisure tourist. Even now it makes a considerable contribution to the overall tourism economy: in terms of employment alone, every 47,000 euro spent by visitors to exhibitions corresponds to a job in the national value chain. Some of the simulations we ran in the course of our study – based on the high estimated multiplier effects – suggest that the tourism potential of exhibitions is still far from being fully realised."
The annual production value of Italian exhibitions is estimated to be 1.4 billion euro, with 3,700 direct employees. 267 international events and 264 national/local events are scheduled for 2023, and the number of visitors to them is expected to be at pre-pandemic levels (around 20 million registered visitors, 1.5 million of them from abroad). On average, these visitors stay almost a night each, but this goes up to 2.5 nights for foreign visitors, while average spending is 170 euro a day (235 euro for foreign visitors).
Aefi represents the interests of the Italian exhibitions industry, with 50 associate members and 42 exhibition districts hosting over 1000 events a year on exhibition grounds amounting to 4.2 million sq.m., as well as 10 exhibition organisers.