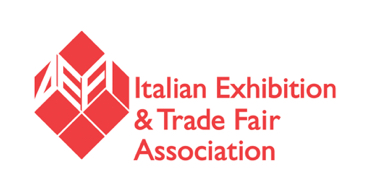 COVID-19 RISKS DESTROYING THE ITALIAN EXHIBITION SECTOR, SIGNIFICANTLY AFFECTED BY THE EPIDEMIC
State aid is needed to allow for urgent action and dedicated sector-specific measures to offset the losses incurred as a result of cancelled and delayed events.
The COVID-19 pandemic risks destroying the Italian exhibition sector. AEFI, the Association of the Italian Exhibition Industry, which represents 36 national exhibition districts, has therefore drafted proposals and submitted them to the government and the relevant institutions requesting support for its members and the entire sector in light of the serious impact of this emergency. Support that ranges from the reimbursement of already incurred expenses and loss of earnings due to cancelled or postponed events, to a deferment of at least nine months with regard to the next fiscal deadlines – also in terms of compensation and notwithstanding compensation limits – as well as the suspension of Legislative Decree no. 175, dated 19 August 2016, and the freezing of exhibitions centre mortgages, where applicable.
"We have sent a letter to the Government to ask for the urgent activation of national and EU channels by which to obtain European Commission approval for state aid that can, within a short space of time, provide the exhibition sector with the necessary liquidity to safeguard exhibition centres and allow for the immediate resumption of activities to the benefit of all production sectors", comments Giovanni Laezza, President of AEFI, the Association of the Italian Exhibition Industry.
Serving as a financial lever in Italy and generating 60 billion Euro of business each year, trade exhibitions were among the first activities to be stopped in accordance with governmental and regional measures to safeguard the health of citizens and contain the spread of the virus.
"People's health remains the priority, but without specific measures and timely intervention, the sector is at risk of succumbing – continues Giovanni Laezza – Despite the difficulties of rescheduling with what is an already busy international calendar, the exhibitions have immediately tried to react to this unexpected tsunami that has hit our country, postponing and reorganising events in an attempt to contain the financial damage and continue to serve as an instrument for the growth of the companies and industries they represent. The situation is already dramatic and as the days go on, it can only get worse, causing additional delays and cancellations. Uncertainty as to the length of the epidemic makes making any estimate as to a recovery very difficult."
According to AEFI, the resources allocated by Farnesina in terms of the Special Plan for the promotion of the Made in Italy are useful for those overseas events, thanks also to the reimbursement of expenses already incurred for any cancelled exhibitions, or exhibitions at which Italian firms have been unable to participate. Others, such as promotional initiatives, will be indispensable once the sector is operational again. "We now need urgent resources for the Italian exhibitions, in order to prevent an entire sector from succumbing by helping it through this critical phase. As an Association, we are asking the Government to recognise and reimburse exhibition centres for any expenses already incurred and any lost earnings for those events on the calendar that have not taken place – adds Laezza. – This would be of significant help and would allow the
exhibition centres to deal with current circumstances and formulate a recovery plan to put into action once the emergency is over. We are sure that the exhibitions, in light of their role as a fly-wheel for the economy, will be able to relaunch the entire financial system".
The request AEFI is making to the Government, to launch a state aid channel, is in line with the Danish and German experience.
As of now, 138 Italian exhibitions have been postponed, some until 2021. Of these, 63 are international in nature, while 75 are of national interest. 30 have been cancelled altogether. 168 exhibitions in all then, concentrated predominantly in Lombardy, Veneto and Emilia Romagna – the regions worst affected by the pandemic and in which the majority of our exhibitions take place each year – although all partners are currently unable to operate.
As of now, and in agreement with its members, AEFI is trying to quantify the damage caused by the emergency during this first phase, in order to be able to submit its request to the government, which will in turn submit it to the European Commission, and thus start to implement an aid regime for the exhibition sector as has already been done in Denmark and Germany (Europe's leading country in the exhibition sector, followed by Italy).
AEFI – Associazione Esposizioni e Fiere Italiane, a private non-profit Association, was established in 1983 with the goal of generating synergies between the most important Italian exhibition districts. It currently includes 36 member exhibition districts, which organise over 1000 events a year across an overall exhibition area of 4.2 million square metres. Nearly all international and national trade fairs which take place each year in Italy are held in AEFI-member exhibition districts.
AEFI is a privileged partner for operators and institutions alike, and its role is to support members through the development of activities and programmes in the sphere of training, marketing, promotion and research, as well as to provide services for trade fairs through the activities of its Committees: Exhibition Hub Technical Committee, Legal-Administrative Committee, Internationalisation Committee and Trade Fairs Network Committee. On the internationalisation front, AEFI supports members thanks to agreements with strategic markets. To date, partnerships have been agreed with Iran, Taiwan, Lebanon, India, Thailand, South Africa and Poland, with AmCham, the American Chamber of Commerce in Italy, with CENTREX, the International Exhibition Statistics Union and with EUPIC-EU Project Innovation Center. A memorandum of understanding has been signed with SACE and SIMEST.
AEFI has promoted the foundation of ISFCert, the Certification Institute for Exhibition Industry Statistics which, through rigorous methodologies, enables Italian organisers to present and recognise standardised data, in the name of transparency and reliability. AEFI represents Italian trade fairs in UFI – Union of International Fairs.