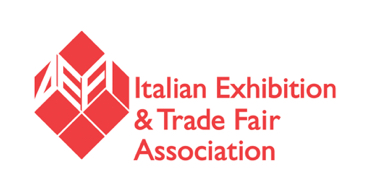 AEFI'S TRAINING PROGRAMME GOES ON
In this time of Covid-19, AEFI offers a webinar on growing client loyalty and cordial business relations
Training has always been core to AEFI's activities, as key to the industry's competitiveness. To keep up with developments and make the most of digital opportunities, exhibition centres must keep up to date with emerging tools for organising and running events. In particular, in this critical time, when exhibitions have been blocked by the Government's action to safeguard public health, exhibition centres are facing important challenges, including those of maintaining relations with exhibitors and visitors, creating new business opportunities and preparing for resuming operations.
AEFI's new course – which will be held online, in observance of the coronavirus public health regulations – will deal with growing client loyalty and cordial business relations.
The webinar, which consists of four lessons, lasting 8 hours in total over four days, starting on Wednesday 29 April, offers our associates online in-depth information and resources on how to create incentives for contact between professionals in order to grow business and maintain affected industries.
A session will consider the potential of digital communication tools for expanding one's profile online, creating successful digital relationships and identifying a business niche online.
There will also be a session on public speaking and expressive techniques for attracting and involving an audience. This will focus in particular on the importance of effective communication during video and conference calls.
The webinar will conclude on Wednesday 20 May with a discussion of guides and tutorials for helping exhibitors and visitors to optimise their participation at exhibitions and promoting interaction between clients and vendors. There will also be a discussion of the 10 basic steps for preparing an event – "what to do and when to do it".
At the end of the course, thanks to the help of experts each associate will have developed the know-how to leverage technology for competitive advantage, and as a genuine added value for exhibitions and participating businesses.
AEFI – Associazione Esposizioni e Fiere Italiane, a private non-profit Association, was established in 1983 with the goal of generating synergies between the most important Italian exhibition districts. AEFI currently has 36 member exhibition districts, which organise over 1,000 events a year over an overall exhibition area of 4.2 million square metres. Nearly all international and national trade fairs which take place each year in Italy are held in AEFI-member exhibition districts.
AEFI is a privileged partner for operators and institutions alike, and its role is to support members through the development of activities and programmes in the sphere of training, marketing, promotion and research, as well as to provide services for trade fairs through the activities of its Committees: Exhibition Hub Technical Committee, Legal-Administrative Committee, Internationalisation Committee and Trade Fairs Network Committee. On the internationalisation front, AEFI supports members thanks to agreements with strategic markets. To date, partnerships have been agreed with Iran, Taiwan, Lebanon, India, Thailand, South Africa and Poland, with AmCham, the American Chamber of Commerce in Italy, with CENTREX, the International Exhibition Statistics Union and with EUPIC-EU Project Innovation Center. A memorandum of understanding has been signed with SACE and SIMEST.
AEFI has promoted the foundation of ISFCert, the Certification Institute for Exhibition Industry Statistics which, through rigorous methodologies, enables Italian organisers to present and recognise standardised data, in the name of transparency and reliability.
AEFI represents Italian trade fairs in UFI – Union of International Fairs.