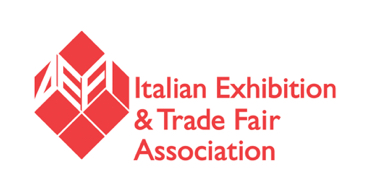 AEFI – the Italian Exhibition and Trade Fair Association: congratulations to Guido Fornelli on his nomination as Chairman of IELA – the International Exhibition Logistics Association
AEFI-Associazione Esposizioni e Fiere Italiane is pleased to congratulate Guido Fornelli on his nomination as Chairman of IELA – the International Exhibition Logistics Association, the association which groups together all exhibition logistics companies worldwide.
In recognition of the critical importance of logistics to the successful organisation of events, AEFI stipulated a partnership with IELA in 2016 with the objective of supporting our associates with services to assist their expansion into international markets. Over the last few years, this agreement has been of particular value to small trade fairs which, thanks to IELA's worldwide network of professional logistics operators, have found it easier to participate in events held in more distant countries.
One of the founders of Expotrans in 1990, over the years Fornelli has developed a profound knowledge of logistics, shipping and the exhibitions industry, and made many contributions to the growth of the company, now a leading player in exhibition logistics and shipping.
As a member of IELA since 1992, and a member of its Board of Management since 2003, he has held a variety of positions including Chairman of the Customs Committee, Treasurer, and Chairman of the Industry Relations Working Group. Fornelli is also a member of the Operations Committee of UFI – the Global Association of the Exhibition Industry.
Fornelli's professionalism and extensive know-how will enable the industry to re-open with innovative concepts, tools and platforms in the challenging new conditions of the post-pandemic world.
For the two year period 2020-2022, Fornelli will be supported by a Board with unique qualifications in the exhibition logistics industry.
AEFI – Associazione Esposizioni e Fiere Italiane, a private non-profit Association, was established in 1983 with the goal of generating synergies between the most important Italian exhibition districts. AEFI currently has 40 member exhibition districts, which organise over 1,000 events a year over an overall exhibition area of 4.2 million square metres. Nearly all international and national trade fairs which take place each year in Italy are held in AEFI-member exhibition districts.
AEFI is a privileged partner for operators and institutions alike, and its role is to support members through the development of activities and programmes in the sphere of training, marketing, promotion and research, as well as to provide services for trade fairs through the activities of its Committees: Exhibition Hub Technical Committee, Legal-Administrative Committee, Internationalisation Committee and Trade Fairs Network Committee. On the internationalisation front, AEFI supports members thanks to agreements with strategic markets. To date, partnerships have been agreed with Iran, Taiwan, Lebanon, India, Thailand, South Africa and Poland, with AmCham, the American Chamber of Commerce in Italy, with CENTREX, the International Exhibition Statistics Union and with EUPIC-EU Project Innovation Center. A memorandum of understanding has been signed with SACE and SIMEST.
AEFI has promoted the foundation of ISFCert, the Certification Institute for Exhibition Industry Statistics which, through rigorous methodologies, enables Italian organisers to present and recognise standardised data, in the name of transparency and reliability. AEFI represents Italian trade fairs in UFI – Global Association of the Exhibition Industry.