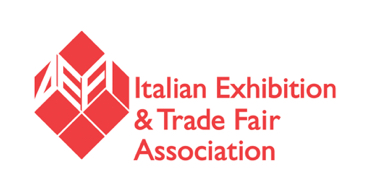 AEFI: SURVEY ON WOMEN IN ITALIAN TRADE FAIRS A THIRD ON THE BOARDS
AEFI – Italian Exhibition and Trade Fair Association has launched a survey among the 36 associated trade fair districts on the role and value of women in trade Fairs. From the analysis of the replies of the associates, it transpires that the quotas for women are well represented in the sector: 52% of the resources committed in specific exhibition activity is female, while the female resources are around 38% as regards the positions of middle managers and managers.
The AEFI survey has in addition highlighted that the percentage of women on the boards is 30.43%.
Aware of the importance that a gender balance brings to the business and the positive contributions that the female members bring to the work team, some associates have already put into place specific programmes to enhance the presence of women in the company, while others are about to start them.
Overall, for 30% of the AEFI associates, female employees number fewer than 50%; for 51.52% of the respondents it is between 50% and 70% and for 18.8% of the associates it is over 70%.



AEFI – Associazione Esposizioni e Fiere Italiane, a private non-profit Association, was established in 1983 with the goal of generating synergies between the most important Italian exhibition districts. It currently includes 36 member exhibition districts, which organise over 1000 events a year over an overall exhibition area of 4.2 million square metres. Nearly all international and national trade fairs which take place each year in Italy are held in AEFI-member exhibition districts. AEFI is a privileged partner for operators and institutions alike, and its role is to support members through the development of activities and programmes in the sphere of training, marketing, promotion and research, as well as to provide services for trade fairs through the activities of its Committees: Exhibition Hub Technical Committee, Legal-Administrative Committee, Internationalisation Committee and Trade Fairs Network Committee. On the internationalisation front, AEFI supports members thanks to agreements with strategic markets. To date, partnerships have been agreed with Iran, Taiwan, Lebanon, India, Thailand, South Africa and Poland, with AmCham, the American Chamber of Commerce in Italy, with CENTREX, the International Exhibition Statistics Union and with EUPIC-EU Project Innovation Center. A memorandum of understanding has been signed with SACE and SIMEST. AEFI has promoted the foundation of ISFCert, the Certification Institute for Exhibition Industry Statistics which, through rigorous methodologies, enables Italian organisers to present and recognise standardised data, in the name of transparency and reliability. AEFI represents Italian trade fairs in UFI – Union of International Fairs.