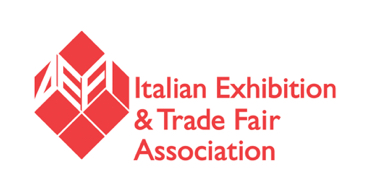 AEFI, RELEASE OF "THE TRADE FAIR SYSTEM, THE DRIVING FORCE BEHIND EXCELLENCE MADE IN ITALY. FROM SHOWCASE TO PROMOTIONAL TOOL"
"The trade fair system, the driving force behind excellence made in Italy. From showcase to promotional tool" is the second volume by Aefi (Italian Association of Exhibitions and Fairs), which aims to analyse the impact of the exhibition sector on the country's strategic sectors, focusing particularly on five key areas of production for Italy: agrifood, construction and furnishing, fashion and beauty, leisure, and technology. The subject of the study is the pre-pandemic period from 2015 to 2019, the analysis of which is also crucial in relation to the subsequent transformations of the sector following the Covid-19 health crisis.
According to Censis, products of Italian origin are associated with those key values that represent the very concept of what it means to be Italian: aesthetics and beauty (82%), luxury and wellness (72%), passion (58%) and creativity (53%). It is in this context that trade fairs play a role of primary importance in the distribution and international promotion of the core products made in Italy, no longer merely as a showcase for the individual sectors but more as a strategic planning resource. This importance is acknowledged first and foremost by operators in the sector: 88.5% of SMEs and 75% of industrial companies consider trade fairs to be their main promotional tool.
The book is available to order from info@aefi.it.