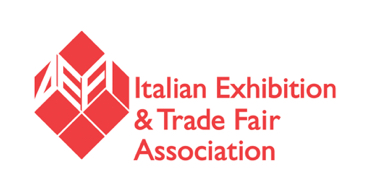 AEFI, GREEN REVOLUTION: SOLAR PANELS IN OVER HALF OF THE ITALIAN EXHIBITION DISTRICTS
From photovoltaics to organic cutlery, Italian trade fairs are becoming increasingly green. This is confirmed by the survey conducted by Aefi on almost all of the trade fair districts and presented today by the Technical Committee of the Italian Exhibition and Trade Fair Association which represents 96% of the international events held in Italy. The survey, which was completed by 95% of the registered members, puts the spotlight on the changes implemented by the exhibition industry to achieve greater sustainability standards. One fact stands out above all others: more than half of exhibition districts produce their own renewable energy from photovoltaic panels (54%). According to Aefi's Technical Committee, "Sustainability is one of the six main themes of the National Recovery and Resilience Plan and our sector is in line with the planning objectives pursued. The sector is at the centre of a strategic evolution that also involves the main criteria of the sustainable agenda: economy, society and environment".
According to an analysis of the results collected by Aefi, Italian trade fairs score the highest in the circular economy, with over 97% of districts active in waste separation. Excellent results also for the use of reusable materials in stand fittings (94%) and the use of biodegradable or recycled cutlery in catering (85%). However, there is still room for further increases in the use of biodegradable paints (used by 54% of respondents), biodegradable or recycled water or soft drink bottles (56%) and the reuse of organic waste (50%). In terms of accessibility, 94% of the districts can be reached by bus and 71% by sharing electric vehicles such as cars, bikes and scooters. Energy efficiency, on the other hand, still can be improved, with 69% of districts using low-energy lighting/LEDs, while the percentages for heating and cooling systems remain lower.
Among the items on the agenda today were Aefi's membership of Ufi's (the global Association of the exhibition industry) "Sustainable development group" and the setting up of a round table with Asal, the National Association of exhibition and trade fair fitters. The aim is to put together a plan of objectives for the sustainable development of the exhibition supply chain.