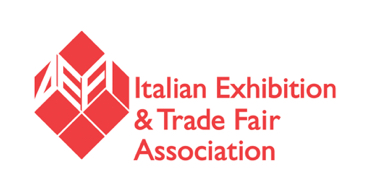 AEFI FOR THE 7TH GLOBAL EXHIBITIONS DAY: TWO EVENTS TO HIGHLIGHT THE VALUE OF A STRATEGIC SECTOR FOR MADE IN ITALY
It was a 'trade fair pride' day, celebrated by Aefi, in Rome on 1st June, at the 7th edition of the Global Exhibitions Day (GED) established by Ufi. The relationship between Italian trade fairs and made in Italy was at the centre of the proceedings: a strategic alliance on the route to international markets. A strategic opportunity to present the research commissioned to Prometeia to take a snapshot of the sector and, above all, to assess the micro and macro- economic impact of the Italian exhibition venues on the local areas, both directly and indirectly, as well as on the companies taking part in events from North to South.
Global Exhibitions Day underlined the close relationship with the government, highlighting what was stated in the Export Pact, namely that the Italian exhibition industry is a fundamental asset of the country's economic policy. A fundamental vision, shared and endorsed by the speeches of Luigi Di Maio, Italian Minister of Foreign Affairs and International Cooperation, and Giancarlo Giorgetti, Italian Minister of Economic Development.
In addition to the president of the Association, Maurizio Danese, who opened the session, the sector was also represented by Antonio Bruzzone, general manager of BolognaFiere SpA; Lorenzo Cagnoni, president of Italian Exhibition Group SpA; Luca Palermo, managing director of Fiera Milano SpA; Pietro Piccinetti, vice-president of Aefi and Renato Pujatti, coordinator of Fiere in rete and president of Pordenone Fiere.
Meanwhile the active role of institutions in support of promotion and the trade fair tool as a driving force behind the growth and internationalisation of SMEs was addressed by Carlo Ferro, president of Ice Agenzia, Pasquale Salzano, president of Simest, and Federico Carli, advisor for internationalisation at the Italian Ministry of Tourism.
In addition to the morning discussion, the Global Exhibitions Day 2022 organised by Aefi included an institutional and lobby meeting with parliamentarians in the splendid venue of the Sala Capitolare in the cloister of the Santa Maria sopra Minerva Convent. A high-profile institutional meeting that stressed the political attention paid to the Italian trade fair sector. In particular, messages of support for Aefi's requests came from the MP Manlio di Stefano, the Undersecretary for Foreign Affairs, the MP Benedetta Fiorini, and Senators Antonio Misiani and Cristiano Zuliani.
Among the communication tools sought by Aefi for GED2022, there is an emotional video to narrate, also via social media, the value of the national trade fair system for Made in Italy.
The concept draws inspiration from a world full of details, objects and products all Made in Italy, thanks to Italian trade fairs.
Italy has a truly worldwide presence thanks to its exhibitions, which are highlighted in terms of figures in the second part of the commercial, through the display of the key macro data to emerge from the Prometeia research.
A short journey representing how, thanks to the "magic" of processes generated by exhibitions, Italy is present all over the world, and the world is present in Italy: "Italy in the World. The World in Italy."
Watch the video: https://youtu.be/BUut01CGyrI