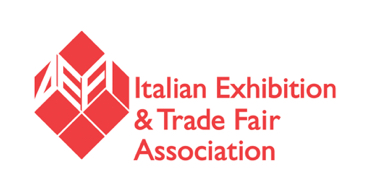 AEFI AND ICE AN EVOCATIVE VIDEO TO ILLUSTRATE 
THE ITALIAN TRADE FAIR SECTOR
An evocative video that presents the trade fair sector and, specifically, the agri-food sector, through an overview of excellence in Italian trade.
The video draws inspiration from AEFI's latest initiative, Road to Expo 2015, and provides viewers with the most significant figures for the sector, through specialities Made in Italy that are also demonstrated thanks to Italian trade fairs and the 34 member exhibition districts: more than 4 million m² of floor space, hosting about 1,000 exhibitions each year. A combination able to draw in 200 thousand exhibitors and 22 million visitors every year.
"Le Fiere Italiane: il saper fare incontra la cultura del bello" (Italian Trade Fairs: know-how meets the culture of beauty), by creative agency Facci & Pollini and online on the AEFI site, www.aefi.it, and YouTube, illustrates the know-how of Italian producers and everything that's unique in the food supply chain through a series of evocative details, from growing to breeding and from technology to tradition, demonstrating a single emblem of values supported and promoted by the components of the Italian trade fair system and those involved in the recent Road to Expo 2015.
Road to Expo 2015 is the project resulting from a proposal by the AEFI and ICE Agency, with the support of the Italian Ministry for Economic Development, which recently came to an end, resulting in some very positive figures and great satisfaction on the part of the participating trade fairs. The initiative promoted the wealth represented by Italian agri-food in the context of the Expo and in the principal foreign events dedicated to the sector, in addition to boosting the presence of foreign operators at the exhibitions involved and at the related additional events scheduled throughout Italy.
Road to Expo 2015 is an example of how "coordinating the system" is also key to adding value to the whole sector.