Aefi - Associazione esposizioni e fiere italiane
In this section:
News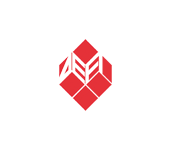 04.03.2015
redazione
Foodex Japan: last stage of foreign initiatives organized by AEFI with ICE-Italian Trade Agency in major International agriculture and food trade fairs
It ends in Japan the program of foreign initiatives organized by ICE-Italian Trade Agency and AEFI through the project "Road to Expo 2015". The project has been promoted by the Italian Ministry for Economic Development with the aim of maximizing the impact of Expo 2015 and supporting the Italian exhibition system in its leading role in the promotion of the Italian agricultural & food sector and of the Italian trade fair system as a whole.
Trade fairs are, in fact, a strategic lever for economic and industrial growth and the Italian agri-food sector has grasped the value and potential, as demonstrated by the number of specialized exhibitions, both at national and international level: 605,554 square meters of exhibition space (more than 85 soccer fields), 14,000 exhibitors, 1.4 million visitors, of which nearly 250,000 from abroad.
After exhibiting in the most important specialized trade fairs worldwide, representing as many key markets such as Germany, France, USA, Russia, China and the United Arab Emirates, Road to Expo 2015 will join on March 3rd to 6th, Foodex Japan 2015, the main Asian event dedicated to the food and beverage business.
For the 40th edition of Foodex Japan are expected exhibitors from 83 countries and about 80 thousand visitors. Another opportunity for Italian trade fairs involved in the project to expand its network of contacts and develop new business opportunities.
For visitors of the event will be available informative activities and tastings, promotional material dedicated to Road to Expo 2015 and to the Italian events that have joined the project as well as activities of relationship building with qualified professionals as a benefit of all the "Italian System".
Following International Trade Fairs have been involved in Road to Expo 2015 abroad:
USA: Fancy Food Show – New York City, June 29 – July 1st, 2014
RUSSIA: World Food Moscow – Moscow, September 15-18, 2014
FRANCE: Space 2014 – Rennes, September 16-19, 2014
FRANCE: Sial – Paris, October 19-23, 2014
CHINA: HKIWSF (Vinitaly Hong Kong) – Hong Kong, November 6-8, 2014
UAE: The Speciality Food Festival Gulfood Manufacturing – Dubai, November 9-11, 2014
RUSSIA: Vinitaly Russia – Moscow, November 17th, 2014
UAE: Abu Dhabi Sial - Abu Dhabi, Novembre 24-26, 2014
USA: Vinitaly Usa – New York City, January 27th, 2015
UAE: Gulfood - Dubai, February 8-12, 2015
GERMANY: Biofach – Nuremberg, February 11-14, 2015
JAPAN: Foodex – Tokyo, March 3-6, 2015
AEFI - the Italian Exhibition and Trade Fair Association - was set up in 1983 with a view to generating synergies between the most significant Italian exhibition districts. Specifically, AEFI would like to be seen as a privileged partner for operators and institutions alike, and its role is to support members through the development of activities and programmes in the sphere of training, marketing and promotion plus research, as well as to provide services for trade fairs through the activities of its Committees: the Exhibition Hub Technical Committee, the Administrative-Legal Committee, the Trade Fairs Network Committee, the IT and Technical Innovation Committee, and the new Initiatives and Programmes Committee.
On an international scale, AEFI represents Italian trade fairs in UFI-Union des Foires Internationales. Chaired by Ettore Riello, AEFI includes 35 member exhibition districts, which organise over 1,000 events a year over an overall exhibition area of 4.2 million square metres.
Most international trade fairs, and 85% of all trade fairs, which take place each year in Italy are held in AEFI-member exhibition districts.
Attachments: