Aefi - Associazione esposizioni e fiere italiane
In this section:
News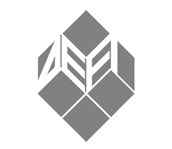 01.04.2012
redazione
AEFI – Associazione Esposizioni e Fiere Italiane (The Italian Exhibition and Fair Association) presents the ninth quarterly conjunctural analysis on the Italian Exhibition Sector, which highlights
The situation of the sector for the quarter from April to June 2011, in relation to the same period of 2010;
The expected situation for the quarter from July to September 2011, in relation to the same period of 2010.
The investigation shows a positive situation that is improving, although the expectations for development are more conservative when compared with the actual results - nevertheless positive -, and more cautious.
When comparing the results of the second quarter 2011 with the corresponding period of the previous year, we can see that the number of events has remained the same for 56.3% of the exhibition centres, has increased for 28.2% of them, and decreased for 15.5%.
As for the previous quarter, positive situations exceed negatives ones, and the final results show an improvement.
The results for the various periods of the investigation have highlighted fluctuating situations, although they now seem to be settling on positive values. See the graph here.
Also the trends in terms of exhibitors, visitors, and turnover are on the improve. The national component is the main factor of this positive result. As far as the forecasts for the next quarter in relation to the number of events, the number of exhibitors, the surface used and the number of visitors, these are positive and better when compared with both periods of reference.