Aefi - Associazione esposizioni e fiere italiane
In this section:
News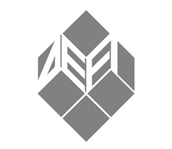 23.02.2012
redazione
AEFI – Associazione Esposizioni e Fiere Italiane (The Italian Exhibition and Fair Association) presents the eleventh quarterly conjunctural analysis on the Italian Exhibition Sector, which highlights:
The situation of the sector for the quarter from October to December 2011, in relation to the same period of 2010;
The expected situation for the quarter from January to March 2012, in relation to the same period of 2011.
The analysis of the quarterly trend in December sees a reflective situation of the sector, which however continues to show positive results in terms of number of events, exhibitors, and overall space used.
Also the expected situation continues to show an improvement in terms of exhibitors and space used, both when compared with the previous quarter, and in relation to the same quarter of the previous year. As far as the number of visitors is concerned, an improvement has only been recorded in relation to the previous quarter.
For more information: info@aefi.it