Aefi - Associazione esposizioni e fiere italiane
In this section:
News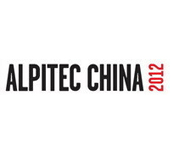 01.02.2012
manifestazione
The double tradeshow "Alpitec China/ISPO Beijing" will once again be at the service of the winter sports sector in Asia and take place from February 22 to February 25, 2012, at the China National Convention Center (CNCC) in Beijing.
Taking place with ISPO, the international tradeshow for sports equipment and fashion in Asia, Alpitec China represents the unique b2b platform for the mountain and winter technologies in China. Alpitec China, on a total exhibition space of 1.300 square meters presents 64 exhibiting companies, hailing from 8 different countries: Austria, Canada, China, France, Germany, Italy, Poland, Switzerland, United States. In 2011, the double tradeshow Ispo China/Alpitec China was enjoyed by an extraordinary crowd of more than 17,700 visitors from the sector over the course of three successful days.
Besides activating business links, Alpitec China offers also competences and know-how covering the spectrum of mountain and winter technologies. The Asia Pacific Snow Conference, taking place on Thursday, 23rd February, is the best place to meet experts on the most up-to-date topics regarding know-how on investment, tourism strategies, and snow industry in Asia. A special focus is dedicated to the 2018 Olympic Winter Games hosted by the city of PyeongChang, South Korea: the key-note speaker will be Young Ho Seo, President of Eastern Partners, a South-korean investment company playing an important role in mediating between the Government agency and the Olympic Committee. Alongside with this meeting, the Asia Pacific Snow Conference offers speeches and seminars by opinion and market leaders of the sector such as Mr. Willy Bogner, General manager of Willy Bogner GmbH & Co KG, Mr. Marco Rhyner and Mr. Thomas Holenstein of the international consulting company Generis. Furthermore, experts from Alpine Pro China and Burton will give insides on current and future winter industry trends, while Tourism Whistler and SAM-Ski Area Management will approach the marketing and event topics. Within the frame of Asia Pacific Snow Conference the Mountain Rescue Service South Tyrol, in collaboration with the Alpine Technology Area of TIS innovation park, is going to address the theme of security for customers in ski areas. In addition, on all four tradeshow days, the event "South Tyrol – Alpine Rescue Performance" will be organized. A four-seat chairlift will be hanged from the ceiling of hall 1 and two members of the South Tyrol Mountain Rescue Service will give rescue demonstration.
An unmissable opportunity for all industry insiders and all those who would like to become one: Alpitec China, the only international trade fair dedicated to mountain and winter technologies in Asia, China National Convention Center (CNCC) in Beijing, 22-25 February, 2012.

Complete information may be found at www.alpitec.cn