Aefi - Associazione esposizioni e fiere italiane
In this section:
News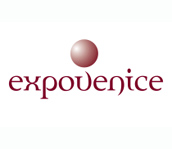 22.10.2011
quartiere
On 22nd October 2011 the six winners of the First Competition of Ideas "Among the Posts in Venice", promoted by Riva 1920 in collaboration with Fondazione Venezia and Expo Venice, will be awarded in Venice at Palazzo Ducale. On the same day the prototypes of their projects will be presented and they will be on display till 22nd January 2012.
Participants were asked to create an outdoor seat, highlighting the use and re-use of the wood of the Venetian mooring and marker posts, also known as Briccole of Venice. With 738 projects by 1000 designers coming from all over the world, the competition was highly successful. After three previous competitions of ideas, "Among the Posts in Venice" is Riva 1920's first contest where Briccole of Venice play a main role.
All the projects were carefully examined by a Jury, composed by Fabio Achilli, Fondazione Venezia Vice-President, Alberto Bassi from IUAV San Marino, Regional Commissioner of the Ministry of Cultural Heritage and Environmental Conservation for Venice and the Lagoon Renata Codello, IED Milano Director Aldo Colonetti, Expo Venice President Piergiacomo Ferrari, Franco Origoni from Politecnico di Milano, Alessandro Pedron from IUAV Treviso and Maurizio and Davide Riva, owners of Riva 1920. Together they chose six winners and other eight projects deserving a Merit Award.
After awarding the winners of the contest, the Second Competition of Ideas for 2012 and the new design object will be announced. On the same occasion, the book "Tra le Briccole di Venezia" featuring all the projects participating to the competition will be launched as well.
After the successful collection "Tra le Briccole di Venezia", made up of several Briccola works made by famous architects and international designers, which travelled around the world and reached Milan, Venice, Cologne and Taipei, new generations can now have their say as well. Through this competition, Riva 1920 has once again opened up to young architects and designers, hoping that this initiative could be an important step to help them have a bright and better future.