Aefi - Associazione esposizioni e fiere italiane
In this section:
News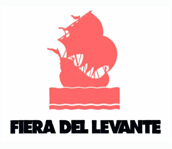 13.09.2011
quartiere
Imagine to find your dream job with a virtual click on a touch screen, especially the one just inaugurated by the Apulian regional administration with its Special Job Plan and presented at the Puglia pavilion during the 75th Fiera del Levante. Countless work opportunities are at hand, coming from universities, Province job agencies and private consultants.
Thanks to the cooperation with Italia Lavoro, the national job network, logging on www.sistema.puglia.it is an easy experience to solve the current unemployment situation affecting Apulian as well as Italian job hunters. The Apulian web site is also linked to the wider job national portal www.cliclavoro.gov.it promoted by the Ministry of Labour and Social Policy, in cooperation with Italian regional administrations.
Piazza Lavoro is a public space hosting Arti (the Apulian agency for technologies and innovation), while PugliaSviluppo and the Social netWORK area are in charge of social media and streaming audio-video tools in order to better channel all kind of useful information.
Radio netWORK is a full-fledged radio studio where interviews, talk shows and programs are all concentrated on the hot topic of job search. Partner stations are, among others: Radio 24, Radionorba, Ciccioriccio, Controradio, L'Altraradio, Radio Città Futura, Radiogamma, Radiorama, Radiostudio 100. The hunt is on!