Aefi - Associazione esposizioni e fiere italiane
In this section:
News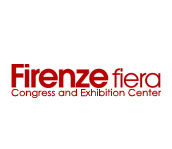 18.10.2010
quartiere
A new web site for Firenze Fiera Congress and Exhibition Center , the Company which runs the three venues of the city , located in the city center, few minutes away from the famous " Ponte Vecchio" and the Giotto Bell Tower. Special attention is dedicated to images, photos and plans which can easily be downloaded, while a virtual tour takes you around the meeting rooms of Fortezza da Basso, Palazzo dei Congressi and Centro Affari.
Also the events calendar and the request for proposals forms have been implemented together with a brand new area on the city of Florence , its cultural events and Hotels availability.