Aefi - Associazione esposizioni e fiere italiane
In this section:
News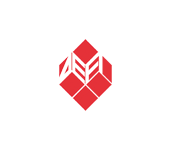 26.07.2017
redazione
The AEFI - Italian Exhibition and Trade Fair Association has received the "GED Champions" award for the "Opening Italian Excellences to the World" events programme organised for Global Exhibitions Day 2017.

The GED Champions award – from Exhibition World, leading online sector publication, and UFI - Global Exhibition Association – is dedicated to the associations that distinguished themselves by supporting Global Exhibitions Day with many initiatives for the celebrations of 7 June.

The first edition of the GED Awards features five categories: Most Creative Activity; Highest Profile Online Activity; Biggest Scale Physical Activity; Industry Impact Award and GED Champions Award.
The winners in the various categories were assessed by a jury made up of professionals from UFI, Exhibition World and its sister publication Exhibition News.

GED Champions was also awarded to RUEF- Russian Union of Exhibitions and Fairs, with which the Italian Exhibition and Trade Fair Association is proud to share the award: a confirmation of the importance of a shared vision of the Trade Fair System.
The AEFI – Italian Exhibition and Trade Fair Association – a private non-profit, was set up in 1983 with a view to generating synergies between the most important Italian exhibition districts. The AEFI would like to be seen as a privileged partner for operators and institutions alike, and its role is to support members through the development of activities and programmes in the sphere of training, marketing, promotion and research, as well as to provide services for trade fairs through the activities of its Committees: Exhibition Hub Technical, Legal-Administrative, Internationalisation and Trade Fairs Network.
On the internationalisation front, the AEFI supports members through agreements with strategic markets. To date, partnerships have been made with Iran, Taiwan, Lebanon and India and a memorandum of understanding has been signed with AmCham - American Chamber of Commerce in Italy.
The AEFI promoted the foundation of ISFCERT, the Certification Institute for Exhibition Industry Statistics which, by means of rigorous methodology, enables Italian operators to present and recognise standardised data, in the name of transparency and reliability.
The AEFI represents Italian trade fairs in UFI - Union of International Fairs. Chaired by Ettore Riello, AEFI includes 35 member exhibition districts, which organise over 1,000 events a year over an overall exhibition area of 4.2 million square metres. 92% of international trade fairs, and 85% of all trade fairs, which take place each year in Italy, are held in AEFI-member exhibition districts.
www.aefi.it/Aefi/site/en/index
Attachments: