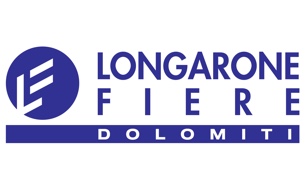 exhibitional
Indoor square meters
14000
Outdoor square meters
Pavilions
congressional
Seats
900
Plenary seats
Rooms
facilities
Refreshment areas
Entrances
Parking spaces
Description
Description
The Exhibition Building, completed in 1971, has been renovated and extended on various occasions. Its initial 4,500 m2, from inception up to the present day, have grown three-fold, reaching the current 14,500 m2. In 2003, the last of the six pavilions forming the exhibition centre was completed. An enlargement that went hand in hand with the Fair's economic growth, and the resulting search for new spaces to use or adapt to the evolving exhibition requirements. All the complex's pavilions interconnect and can be used either separately or as a single space. Thanks to the flexibility and quality of its services, the Fair is ready to welcome different kindsof events: business meetings, seminars, sports matches, art exhibitions and specialized fairs. The complex also hosts an equipped congress
hall able to seat up to 200 people, and two other small rooms for up to 50 seats. A building close by hosts the offices and self service restaurant. Inside the grounds, the Fair has parking facilities that can accommodate 450 carsnfor exhibitors only, plus unroofed parking spaces able to host 2,000 cars.
Places to go
Places to go
Conveniently nestled on a high natural terrace and lying in an inlet born of the convergence of the Piave and Ardo stream, the compact town centre development of Belluno affords important monuments of the XV and XVI centuries and extensive panoramic views.
Piazza del Duomo Core of the political-religious life of Belluno, the square is an extremely composite and monumental area, upgraded by a series of 16th century architectural designs. Named after the old VII century Duomo, though appearing as designed by Pietro Lombardo in 1517. Opposite, the Baptistery crowned by a statuette by Andrea Bustolon.
Palazzo dei Rettori, former seat of Venetian rulers. On top of the ethereal loggia, the towering facade of the building with double lancet windows. The Clock Tower dates back to 1549.
Santo Stefano From piazza Vittorio Emanuele II, at the end of Campadel, the 16th and 17th century buildings of via Roma lead you to the church, the only genuinely Gothic church in the Belluno area. The cloister dates back to 1480.
Surroundings
Surroundings
Feltre (30 km from Belluno) Small, charming city of art wedged on a hill at the western tips of val Belluna. Via Mezzaterra, axis of the old town centre, with its numerous frescoed buildings, comes out in the spectacular wide stretch of piazza Maggiore.
Accomodations
Accomodations
HOTELS
Olivier****
LOCALITÀ NOVEGAL, VIA COL
DE GOU 341, TEL. 0437908165
WWW.DOLOMITI.IT/OLIVIER
Modern establishment, welcoming and comfortable, surrounded by the pinewood and green expanses. Internet station and restaurant offering classical cooking.
Delle Alpi***
BELLUNO, VIA J. TASSO 13
TEL. 0437940545, WWW.DELLEALPI.IT
Not far from the railway station, traditional comfort and refined settings. Taxi and minibus for outings available if requested.
Villa Carpenada***
BELLUNO, VIA MIER 158
TEL. 0437948343
Peaceful, well-organized hotel, not far from the town centre, located in a 17th century villa boasting common halls with beautiful wooden ceilings. Sweet and salty breakfast buffet and restaurant offering Italian cuisine and local specialities.
Astor*
BELLUNO, PIAZZA DEI MARTIRI 26/E
TEL. 0437942094
WWW.ASTORHOTELBELLUNO.COM
MEUBLÉ
Centrally positioned on the wonderful square, comfortable and functional hotel, several rooms exclusively fitted: fridge bar, jacuzzi, modem socket.
RESTAURANTS
Al Borgo
BELLUNO, VIA ANCONETTA 8
TEL. 0473926755, WWW.ALBORGO.TO
CLOSED MONDAY EVENING AND TUESDAY
Welcoming settings, ennobled by sculptures and architectural decorations, local stone flooring and chairs bottomed with straw by skilled artisans, located in an 18th century villa set in lush landscaping; local cuisine offering barley soup with beans, polenta and lamb, mushrooms, game and homemade salami. Careful selection of wine and distillates.
Delle Alpi
BELLUNO, VIA J. TASSO 15
TEL. 0437940302
CLOSED SUNDAY
Fine furnishing, service and menu (mostly seafood, with recipes from various regions: prawns with creamy potato soup, barley soup and jumbo shrimp; evening especially dedicated to cheese and chocolate); also available, rooms for business luncheons.
Nightlife
Nightlife
Piazza dei Martiri, home to the Teatro Comunale, is where Belluno's nightlife action takes place. The fashionable meeting spot of the Bellunesi, the ideal place for a stroll or to stop at a cocktail bar, pub or wine shop to taste the excellent local wine.
Enoteca Mazzini
BELLUNO, PIAZZA MAZZINI 6
TEL. 0437948313
Located in the old town centre of Belluno, warm and welcoming atmosphere, this wine shop offers a great choice of exclusively Italian wine, including a few fine passito and excellent distillates.
Shopping
Shopping
Gastronomia Il Paiolo
BELLUNO, VIA FELTRE 104
TEL. 0437940472
Products include Cansiglio cheese, Agordo malghe cheese, salumi and sausages made by small artisans; typical products such as the Igp Lamon bean, the flour from the Cesio Maggiore mill, local cakes and honey.
Maglificio A.D.M
LIMANA, VIA UBALDO BRACALENTI 46
TEL. 0437967582
Designer clothing, men, women and childrenswear, mostly cashmere underwear, mixed and pure wool knits, viscose, all made with superior yarn.