FIERA MILLENARIA DI GONZAGA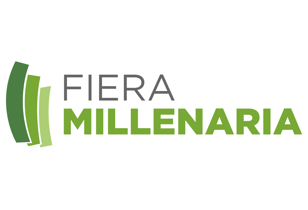 exhibitional
Indoor square meters
13000
Outdoor square meters
Pavilions
congressional
Seats
175
Plenary seats
130
Rooms
3
facilities
Refreshment areas
4
Entrances
Parking spaces
Description
Description
Fiera Millenaria di Gonzaga lies at the heart of the Po Valley, in the province of Mantua, a position that makes it easily reachable from the main road junctions (A22, Pegognaga and Reggiolo Rolo exits, SS 62 Cisa national road), from the Modena/Verona railway line (Gonzaga station) and from the nearby airports of Verona and Bologna. The Fair Centre currently spreads over an area of 120,000 m2, 22,000 of which roofed, and hosts a multi-functional structure, a congress hall seating up to 150 people, an area for artistic and cultural happenaniings, typical restaurants and 50,000 m2 of parking facilities. An upgrading plan is currently in progress to improve the exhibition offering of both spaces and services provided to exhibitors and visitors. By the end of spring 2007, further plans entail 1700 m2 of a new exhibition area, a new 130-seat congress hall, meeting rooms and a more enhanced architectural design to make the entrance to the fairgrounds more visible, making a total 2,200 m2 of additional roofed space. The new design blends well with the existing spaces, maintaining proportions, though using modern concepts and materials.
The quality design and its position at the far end of viale della Millenaria have been conceived to harmonize with the key elements of the complex: the old monastery, the new service centre and the Fair's tree-lined avenue. Strong of the new exhibition spaces and quality events, Fiera Millenaria is a point of reference for both local enterprises and the public at large, who eagerly await the Fair's economic-cultural offering every year.
Places to go
Places to go
A city built on water", a sort of Venice of the Po Valley, and "a building-shaped city": two perfect syntheses of the distinctive historical and artistic chronicles of Mantua: water, element of its extraordinary fertility; the Gonzagas, who elevated it to become an artistic and architectural gem.
Palazzo Ducale A conglomerate of buildings, inner squares, churches, gardens and porticoed connecting pathways. Also home to the San Giorgio Castle, integral part of the Palazzo, whose halls lead to the famous Camera degli Sposi (Wedding Chamber), built in one of the towers to host Mantegna's painting cycle.
Palazzo Te Superb suburban villa, one of the most amazing and famous of the 16th century, built by the will of Frederick II of Gonzaga, a low complex with square court, its main entrance offering an enchanting view on the Cortile d'Onore (official courtyard). The main body hosts the Town Museum, divided into various sections.
Sant'Andrea One of the finest monuments of Italian Renaissance architecture, initially designed on a project by Leon Battista Alberti, then completed through several periods. Its impressive and monumental interiors host precious works by Correggio and Mantegna.
Surroundings
Surroundings
Roughly 50 km from Mantua, Sabbioneta is an exceptional venue of art, unique in a certain sense, an accomplished example of ideal city, with the main square hosting Palazzo Ducale, the most ancient building erected by Vespasiano.
Accomodations
Accomodations
HOTELS
Casa Poli****
MANTOVA, CORSO GARIBALDI 32
TEL. 0376288170
WWW.HOTELCASAPOLI.IT, MEUBLÉ
Sophisticated settings, first-class service in this newly-built hotel, fitted to satisfy business travellers too. Geometrical lines, natural fabric and design items.
San Lorenzo****
MANTOVA, PIAZZA CONCORDIA 14
TEL. 0376220500
WWW.HOTELSANLORENZO.IT, MEUBLÉ
Set in the old town centre, refined 1960s hotel equipped with lots of modern comforts, period furniture, enchanting and ample terrace affording a panoramic view.
Villa le Rose***
GONZAGA, PIAZZA MATTEOTTI 36
TEL. 0376528271, MEUBLÉ
18th century villa, carefully renovated transformed into a modern and comfortable hotel.
Italia***
MANTOVA, PIAZZA CAVALLOTTI 8
TEL. 0376322609
WWW.HOTELITALIAMANTOVA.COM
MEUBLÉ
Located in the town centre, next to the pedestrian precinct, not far from the main monuments and railway station, hotel offering several categories of rooms.
RESTAURANTS
Cento Rampini
MANTOVA, PIAZZA DELLE ERBE 11
TEL. 0376366349
CENTO.RAMPINI@LIBERO.IT
CLOSED SUNDAY EVENING ANDMONDAY, JANUARY
Situated under the porticos of Palazzo della Ragione, summer dining out in the spectacular historical square. The menu includes local specialities: sorbir d'agnoli, pumpkin tortelli, pork shank, strawberry tiramisù.
Grifone Bianco
MANTOVA, PIAZZA DELLE ERBE 6
TEL. 0376365423
WWW.GRIFONEBIANCO.IT
CLOSED TUESDAY AND WEDNESDAY AT NOON
Historical eatery, distinctive rooms with beautifully laid-out tables, and dehors out in the square. The menu offers courses steeped in tradition.
Hosteria dei Canossa
MANTOVA, VICOLO ALBERGO 3
TEL. 0376221750
CLOSED TUESDAY
Elegant, rustic settings enclosed in 16th century walls with wooden ceilings and fireplace. Cuisine steeped in tradition.
Da Gigi
MANTOVA, VIA G. OBERDAN 4
TEL. 0376327116,
CLOSED MONDAY, JANUARY
Rustic ambience, with wood-burning oven and summer dehors. Genuine Mantua cooking: meat carpacci, pumpkin tortelli, risotto with puntel and pork chops, salmon trout fillet. Pizza also available.
Nightlife
Nightlife
Appetizers, dining and after dinners take place mostly in the hangouts of the compact old town centre of Mantua. Walking down corso Umberto I to via Broletto, then via Verdi to piazza Canossa – just a stone's throw from piazza Erbe, heart of the city – restaurants, cafés, cocktail bars and pubs galore.
Caffè Canossa
MANTOVA, PIAZZAMATILDE DI CANOSSA 2
TEL. 0376360794
Cocktails to sip in the upscale, modern ambiance of the veranda or sitting at the charming tables out in the open on the square.
Caffè Teatro Sociale
MANTOVA, PIAZZA CAVALLOTTI 16
TEL. 0376322122
Open from 7 pm to 2 am, during summer the place can barely hold all the trendy Mantua youngsters.
Shopping
Shopping
Pasticceria Caravatti
MANTOVA, PORTICI BROLETTO 8
TEL. 0376321653
Historical confectioner's set in the most charming part of town, offering the best local tradition.
Fashion District
BAGNOLO SAN VITO, VIA M. BIAGI
TEL. 037625041
WWW.FASHIONDISTRICT.IT
Shopping centre with outlet formula, from furnishing to footwear, lots of brands on sale: Ferré, Cavalli, Miss Sixty, Liu Jò, Adidas, Fila, Calzedonia...