AEFI- Italian Exhibition and Trade Fair Association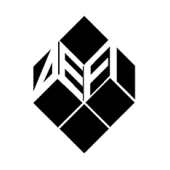 AEFI is made up of 39 mainly fair districts and it is the Association which represents the national benefits of trade fair system nearby the Government and Regions in order to make the Italian trade fair system able to be more competitive with international offering.
AEFI promotes initiatives with the aim to increase the international character of Italian fair trade.
AEFI cooperates with Ministry of Foreign Affairs, with Ministry of Productive Activity and ICE; it is available for foreign exhibitors and visitors; it razionalizes initiatives on main foreign markets.
It stimulates exchanges analogous associations in an international field.
It is the association that represents in UFI- Union des Foires Internationales- italian fair trade.
It informs exhibitors and visitors about dates, places and tipologies of italian exhibitions.
CFI- Fair trade Industry Committe-Confindustria Agency for Fair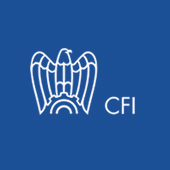 CFI- Fair Trade Industry Committe is the instrument of aggregation and representation of that considerable and significant part of italian trade fair system that organizes and promotes the mainly national and international fair trade dedicate to industry in Italy.
CFI has the exclusive delegation by Confindustria to manage confederal politics upon trade fair field. Such delegation assignes the task of Agency for Italian trade fair within "International character Area" of Confederation to the Committee.
The main objective for CFI is to increase the value and reinforce the italian trade fair estate, making all the necessary interventions following promotional strategies and industrial profits expressed by Associations and by Organizers belong to it and also following the general strategies of Confindustria.
For more informations: www.cfionline.net. 
    

CFT/ASSOMOSTRE- Association of Confcommercio for trade fair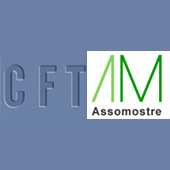 CFT/ASSOMOSTRE is specialized exhibition association which represents tertiary sector of exhibition's owner mainly around Milan, with the objective to develop and value the national trade fair estate to reference.
CFT/ASSOMOTORE gathers trade fair organizers who work in different spheres: turism, hi-tech multimedia, nutrition, security, world of publishing, technology, free time, biotechnology, home furnishing, fashion and ancient art. It expresses and protects partner's interests forehead Public and Private Institutions on all national territory.
For more informations: www.assomostre.it  


UNIONCAMERE- Italian Union of Chambers of Commerce, Industry, Handicraft and Agricolture.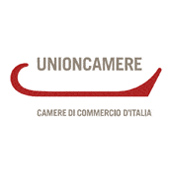 UNIONCAMERE is the Italian Union of Chambers of Commerce, Industry, Handicraft and Agricolture which are government institution for registrations, promotion and development of all Italian companies. Unioncamere: