Aefi - Associazione esposizioni e fiere italiane
In this section:
News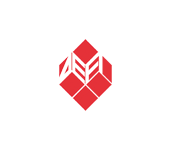 10.01.2019
redazione
2019 Notice for the Lombardy Region Published
The 2019 notice for the innovation and promotion of the Lombardy Region exhibitions network has been published.
The Lombardy Regional Government is thus supporting the growth and competitiveness of Lombardy region exhibitions by making available non-refundable grants for a total value of 710,000 euro.
AEFI – the Italian Exhibition and Trade Fair Association – expresses its unqualified appreciation of the fact that certification has been confirmed among the preferential and decisive requisites for accessing the funds.
The notice proposes four areas for action with the objective of promoting existing exhibitions and supporting the development and launch of new events and/or exhibition formats; enhancing company capacity and the quality of exhibition services by means of digital innovation and the development of training projects for human capital; and leveraging the value of the Lombardy Region by means of promotional initiatives integrated with the region itself.
Admissible projects – the deadline for applications is 28 January - must involve exhibitions held in Lombardy or initiatives to promote the Lombardy Region exhibitions network, to be implemented during 2019.
Additional points in the tender, up to a maximum of 15, will be awarded to projects for events certified by a certifying body accredited by ACCREDIA.
AEFI, which has been supporting its value for many years, is fully satisfied that the importance of the Certification of exhibition statistics has been recognised in this way, since it considerably increases the quality and transparency of operations. As far back as 2005, AEFI promoted and contributed to the establishment of ISFCert, the Certification Institute for Exhibition Industry Statistics, recognised by ACCREDIA, in order to allow members to fulfil the obligations set out by certain Regions and to address the need for certainty and transparency in trade fair statistics for the competitiveness of the Italian trade fair offer in a global context.
Collaboration between exhibition operators is also recognised by awarding extra points to cooperation between events.
Extra points are also awarded for formal cooperation between a special purpose company, a consortium or a network contract.
The grant, made available in a single payment, amounts to 40% - up to a maximum of 35,000€ - per individual exhibition centre; 50% - up to a maximum of 50,000€ - for informal cooperations, and 60% - up to a maximum of 80,000€ - for formal cooperations.
The full text of the notice, the bidding procedures and the forms to be enclosed with bids are available for download from: www.regione.lombardia.it/wps/portal/istituzionale/HP/DettaglioBando/servizi-e- informazioni/enti-e-operatori/commercio-e-fiere/sistema-fieristico/bando-sistema-fieristico-2019
AEFI - Associazione Esposizioni e Fiere Italiane, a private non-profit Association, was established in 1983 with the goal of generating synergies between the most important Italian exhibition districts. AEFI would like to be seen as a privileged partner for operators and institutions alike, and its role is to support members through the development of activities and programmes in the sphere of training, marketing, promotion and research, as well as to provide services for trade fairs through the activities of its Committees: Exhibition Hub Technical Committee, Legal-Administrative Committee, Internationalisation Committee and Trade Fairs Network Committee.
On the internationalization front, AEFI supports members thanks to agreements with strategic markets. To date, partnerships have been agreed with Iran, Taiwan, Lebanon, India, Thailand and South Africa, with AmCham, the American Chamber of Commerce in Italy, with CENTREX, the International Exhibition Statistics Union and with EUPIC-EU Project Innovation Center. A memorandum of understanding has been signed with SACE and SIMEST.
AEFI has promoted the foundation of ISFCert, the Certification Institute for Exhibition Industry Statistics which, through rigorous methodologies, enables Italian organisers to present and recognise standardised data, in the name of transparency and reliability.
AEFI represents Italian trade fairs in UFI - Union of International Fairs. Chaired by Giovanni Laezza, AEFI includes 35 member exhibition districts, which organise over 1,000 events a year over an overall exhibition area of 4.2 million square metres. Nearly all international and national trade fairs which take place each year in Italy are held in AEFI-member exhibition districts.
Attachments: