Aefi - Associazione esposizioni e fiere italiane
In this section:
News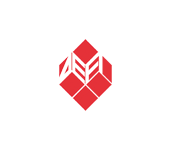 11.10.2017
redazione
209 INTERNATIONAL EXHIBITIONS, A STRATEGIC ASSET FOR THE DEVELOPMENT OF THE COUNTRY
The Conference of Regions and Autonomous Provinces has published the 2018 National Trade Fair Calendar, which contains the main details of the fairs with an international character and of exhibitions at a national level and indicates which have been certified by certifying bodies and companies recognised by Accredia, including ISFCert.
The National Trade Fair Calendar – produced, and periodically updated, by the Productive Activities Committee of the Conference of Regions and Autonomous Provinces, which oversees and coordinates the gathering of information from the various Regions – is a very useful tool that allows companies to plan their attendance and gives potential visitors a sector-by-sector overview of the national and international events that take place in our country.
Analysis of the list updated to 27 September 2017 shows that 209 international and 210 national exhibitions are scheduled for next year.
The 209 international trade fairs concentrate mainly on the sectors of textiles-clothing-fashion, sport-hobbies-entertainment-art, jewellery-watches-accessories and food-drink-hospitality. Lombardy, Emilia-Romagna, Veneto, Campania and Tuscany are the regions where the greatest numbers of international exhibitions are located.
The AEFI, with its 35 trade fair districts in which 96% of the international trade fairs and 85% of all trade fairs held annually in Italy will take place in 2018, highlights the fundamental role of Trade Fairs in the Italian economy once more: they support business in the process of growth and development on the international market.
Precisely because of their value, and to maintain competitiveness, trade fairs should be supported by the state also through a series of clarifications and interventions directed towards alleviating the impact of certain taxes on balance sheets.
Comparing the progression of the Italian international exhibitions scheduled for 2018 with those which ran in 2016 – a comparable year due to the cyclical nature of most of the events – reveals an increase in the total number of trade fairs, 209 in 2018 and 185 in 2016. Analysis of the sectors demonstrates an increase in Sport-Hobbies-Entertainment-Art (36 in 2018 and 27 in 2016), Printing-Packaging-Packing (6 in 2018 and 1 in 2016), Electronics-Components (6 in 2018 and 2 in 2016) and Transport-Logistics-Sailing (8 in 2018 and 2 in 2016).
A slight decrease for the Textiles-Clothing-Fashion sector (38 in 2018) and 41 in 2016).
AEFI - Associazione Esposizioni e Fiere Italiane, a private non-profit Association, was established in 1983 with the goal of generating synergies between the most important Italian exhibition districts. AEFI would like to be seen as a privileged partner for operators and institutions alike, and its role is to support members through the development of activities and programmes in the sphere of training, marketing, promotion and research, as well as to provide services for trade fairs through the activities of its Committees: Exhibition Hub Technical Committee, Legal-Administrative Committee, Internationalisation Committee and Trade Fairs Network Committee.
On the internationalization front, AEFI supports members thanks to agreements with strategic markets. To date, partnerships have been agreed with Iran, Taiwan, Lebanon and India, with AmCham, the American Chamber of Commerce in Italy, and with CENTREX, the International Exhibition Statistics Union. A memorandum of understanding has been signed with SACE and SIMEST.
AEFI has promoted the foundation of ISFCert, the Certification Institute for Exhibition Industry Statistics which, through rigorous methodologies, enables Italian organisers to present and recognise standardised data, in the name of transparency and reliability.
AEFI represents Italian trade fairs in UFI - Union of International Fairs. Chaired by Ettore Riello, AEFI includes 35 member exhibition districts, which organise over 1,000 events a year over an overall exhibition area of 4.2 million square metres. Nearly all international trade fairs and all trade fairs which take place each year in Italy are held in AEFI-member exhibition districts.
www.aefi.it/Aefi/site/en/index
Attachments: