Aefi - Associazione esposizioni e fiere italiane
In this section:
News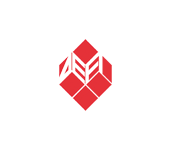 27.09.2017
redazione
AEFI PRESENTS THE 2016 TRENDS IN ITALIAN INTERNATIONAL EXHIBITIONS
The AEFI – Italian Exhibition and Trade Fair Association – presents the trends, overall and for each sector, in the 2016 Italian international trade fairs, elaborated through analysis of the data gathered by the Interregional Trade Fair Coordination Body to produce Euro Fair Statistics.
UFI, the Global Association of the Exhibition Industry, publishes Euro Fair Statistics each year with the data recorded from European trade fairs, a tool that highlights the trends in the sector at both national and European level.
This year's edition contains the certified data of 2,590 international exhibitions held in 2016 in 25 European countries: in addition to Italy, Austria, Belgium, Bulgaria, Croatia, Finland, France, Germany Luxembourg, Moldavia, Montenegro, the Netherlands, the Principality of Monaco, Poland, Portugal, Czech Republic, Romania, Russia, Slovenia, Spain, Switzerland, Sweden, Turkey, Ukraine and Hungary.
In total, the European exhibitions considered recorded around 724,488 exhibitors and 71.6 million visitors, occupying about 27.4 million square metres (an 11% increase with respect to 2015).
The report also shows that 38% of the events examined were addressed to professional visitors, 30% to the general public and 32% to both targets.
As far as Italy is concerned, data was recorded from 185 international exhibitions in 2016, which occupied a total area of 3.45 million square metres.
The trends in the sectors of greatest interest for the 185 international exhibitions in terms of exhibitors were textiles- clothing-fashion, food-beverages-hospitality and sports-hobbies-entertainment-art. As far as visitors are concerned, the performance of trade fairs was significant, followed by sports-hobbies-entertainment-art and cars-motorbikes. Analysis of the number of exhibitions shows the textiles-clothing-fashion sector in first place, sports-hobbies-entertainment-art second and jewellery-watches-accessories third. As regards exhibition space, on the other hand, heading up the table are the textiles-clothing-fashion fairs, followed by sports-hobbies-entertainment-art and cars-motorbikes.
The data represents an excellent analytical tool for identifying the sectors to keep under control.
Attachments: