Aefi - Associazione esposizioni e fiere italiane
In this section:
News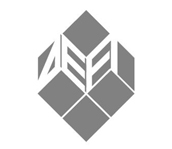 20.04.2011
redazione
AEFI activity is significantly carried out by the Technical Commissions which are formed by representatives of the various trade fairs and aim to find joint solutions to the problems of the sectors represented.
During the last AEFI Assembly the Coordinators for the next three-year period of the existing commissions have been appointed and new commissions have been created.
Giovanni GIULIANI, Director of the Operations Division, continues to coordinate the Centre Technical Commission.
Marco SALGARELLI, Vice-Chie Executive Officer and Legal Affair Manager of Vicenza Fair, has replaced Alessandro SAVOIA , Bologna Fair Chief Executive, in the coordination of the Administrative-Juridical Commission.
Massimo CANTONI continues the coordination of the Commission for Information Technology and Technological Innovation.
These three commissions have been joined by two new bodies, the Commission for new initiatives and programs and the Small Trade Fairs Commission, respectively coordinated by Giuseppe MATTIAZZO, Expovenice Managing Director, and Davide LENARDUZZI, Chief Executive of Piacenza export.